Regional Admissions Officer (Lahore)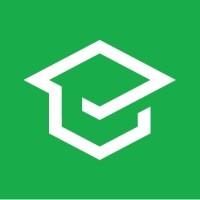 Adventus.io
Lahore, Pakistan
Posted on Monday, May 29, 2023
Your Family
Adventus.io is a B2B2C SaaS-based marketplace supporting institutions, recruiters and students within the international student placement sector. Our innovative platform allows institutions, recruiters and students to directly connect with one another, resulting in matching the right international study experience with students across the world.
Founded in 2018, we're on a mission to change the way the world accesses international education. Behind the technology, we have over 400 amazingly talented humans making it all happen. We're looking for ambitious self-starters who want to be part of our vision and create a positive legacy.
Your Community
The Admissions team is responsible for managing the Application & Acceptance processes, Visa, and their relevant procedures to deliver a customer-focused service to our recruitment partners, universities, and institutions.
Your Position
The officer is responsible to provide solutions to clients by analyzing the profile of the student and guiding them through corrective steps via emails, and calls.
Your Impact
The Regional Admissions Officer is also a regional subject matter expert, responsible for providing pre and post application processes to their clients.
Your Backstory
Work experience within the international education industry.

Strong experience and knowledge of the regional, international education systems, and visa processing for the region.

Previous experience handling international student application cases from start to completion.

Experience of using computerized systems/databases to achieve work goals and tasks.

Proven experience within an international education related role, preferably within an International Admissions environment.

Highly organised; able to prioritize and work to tight deadlines.

Resilient, self-motivated and able to work independently on a day-to-day basis.

Flexible and adaptable to change.

Excellent attention to detail and able to interpret and follow prescribed processes, recognizing when to seek additional guidance from more experienced team members.

A strong collaborator who works well with other teams in Admissions and the wider business. Openly shares information with others on a regular basis.

Excellent communication skills, both written and oral.

Demonstrates a growth and continuous improvement-mindset – open to feedback and acquiring knowledge.



Your Contribution
Pre-admission services will be catered by the officer who is a part of a customer-centric team which is the first and single point of contact for pre-admission support for all clients (recruiter) in the region.

Candidates should be a subject matter expert and help internal/ external stakeholders to process applications quickly by calling and emailing the client (recruiter) in their respective region.

Provide a frontline support service, in identifying and resolving issues related to international student applications to education providers in the KSA region.

Processing of pre admission queries regarding destination, provider and course while being committed to the highest standards of ethics, honesty, and integrity in pursuit of positive outcome.

Should be committed to aid recruiters on post-application queries by conducting inbound interactions with relevant internal teams - at application, acceptance, and visa stages

Attend to queries regarding the documents required for the issuance of CAS/COE/LOA/i20

Provide solutions to inquiries within 8 hours on a business day.

Processing activities may include but are not limited to quality check and processing of applications to institutions and embassies, identifying case problems, verification, and support for visa lodgements.

The officer must oversee the completion of all relevant forms, checklist and supporting documents and ensure that all the information provided by the recruiter is accurate and correct by verifying all documents.

Assessing referrals for integrity checking, carrying out integrity interviews and undertaking investigations for integrity checking. Either alone or as a team member, can take complete action on all student visas upon receipt including screening of application and documents, quality assurance, tracking the visa lodgement and issuance.



Keep informed of laws, regulations and SOPs related to visa cases. You must oversee the completion of all relevant visa and immigration documents and ensure that they are received within the time limit set by the respective embassies.

Preparing reports and visa interview notes, correspondence related to compliance which are also not limited to dealing with client queries by phone, email and in person, maintaining accurate files, electronic and other records.

Willingness to travel and represent the company as required.

Make sure to provide excellent service to all internal and all external clients with a focus on professional, accurate and timely responses. Also proactively collaborate with key internal stakeholders to manage any feedback or issues/incidents.

Meet (face to face and/or on-line) with the university admissions or/and compliance training teams and attend embassy briefings to update knowledge on the product and market.

Involve in internal external sessions to maintain a deep working knowledge of Adventus University portfolio and relevant industry knowledge.

May be required to train staff to enhance their understanding of regional admissions and visa processes to help them to fulfill their roles to a high level. Maintain strong working relationships with all recruiters, peers and superiors.

Maintaining a deep understanding of platform updates, new offerings and admissions process and being able to articulate those to customers.

Supporting the senior management teams with management reports and special projects.

The post holder must maintain the confidentiality of information and meet the requirements of the organization's Data Protection and privacy policies at all times.
At Adventus.io, our partners come from all walks of life and so do we. We hire great people from a variety of backgrounds, not just because it's the right thing to do, but because diversity makes us even greater. We want you to be you so welcome the unique contributions that you can bring regardless of your education, culture, ethnicity, race, sex, gender.