Team Leader - Regional Admissions (Lahore)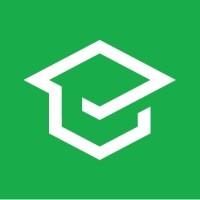 Adventus.io
Lahore, Pakistan
Posted on Monday, May 29, 2023
Your Family
Adventus.io is a B2B2C SaaS-based marketplace supporting institutions, recruiters and students within the international student placement sector. Our innovative platform allows institutions, recruiters and students to directly connect with one another, resulting in matching the right international study experience with students across the world.
Founded in 2018, we're on a mission to change the way the world accesses international education. Behind the technology, we have over 400 amazingly talented humans making it all happen. We're looking for ambitious self-starters who want to be part of our vision and create a positive legacy.
Your Community
The Admissions team is responsible for managing the Application & Acceptance processes, Visa, and their relevant procedures to deliver a customer-focused service to our recruitment partners, universities, and institutions.
Your Position
The Team Leader is responsible for the team of regional experts that is assessing and submitting applications on behalf of recruiters to the global processing hubs located in Noida and Sri Lanka.
Your Impact
Carries a vital role in managing the team that pre determines the entry requirements to institutions for admission, ensuring adherence to all compliance requirements and service level agreements (SLAs).
Your Backstory
Work experience within an international student recruitment on industry / shared services environment.

Experience of using computerised systems/databases to achieve work goals and tasks.

Proven experience within an international education related role, preferably within an International Admissions environment.

Highly organised; able to prioritise and work to tight deadlines.

Resilient, self-motivated and able to work independently on a day-to-day basis.

Flexible and adaptable to change.

Excellent attention to detail and able to interpret and follow prescribed processes, recognising when to seek additional guidance from more experienced team members.

A strong collaborator who works well with other teams in Admissions and the wider business. Openly shares information with others on a regular basis.

Excellent communication skills, both written and oral.

Demonstrates a growth and continuous improvement-mindset – open to feedback and acquiring knowledge.
Your Contribution
Oversee that the team that conducts the checks at the application, acceptance and visa stage; also reviews the assessment of applications and compliance checks in order to ensure that the student meets provider requirement, visa and English language requirements in the student journey with Adventus.

Responsible for processing students 'applications and other relevant admission processes

Ensures the team makes timely responses and acknowledgement on the platform, email, slack and other platforms used by Adventus.

Oversee the completion of all relevant forms, checklist and supporting documents that are required by the provider and ensure that they are processed in a expedited time frame and are error free.

Ensure that all information and documentation provided by the recruiter is accurate and complete and needs to coordinate with them where required (team calls / meetings).

Conduct regular technical training to the team and onboarding of new team members (Familiarization meetings on Partnership SOT, Platform, B School course completion, platform, orientation, trackers, etc)

Produce and develop reports as required to produce data-driven actions with regards to particular universities, recruiters or geographic regions.

Provide regular support, feedback and guidance on performance and development to individuals, including completing the performance review process

Ensure that the team meets (face to face and/or on-line) regularly with the university training team where required.

Ensure that work carried out by Adventus.io on behalf of the education institution is compliant and within agreed service levels.
At Adventus.io, our partners come from all walks of life and so do we. We hire great people from a variety of backgrounds, not just because it's the right thing to do, but because diversity makes us even greater. We want you to be you so welcome the unique contributions that you can bring regardless of your education, culture, ethnicity, race, sex, gender.