Manager - Remote Account Management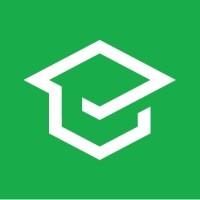 Adventus.io
Sales & Business Development
Noida, Uttar Pradesh, India
Posted on Monday, August 14, 2023
Your Family
Adventus.io is a B2B2C SaaS-based marketplace supporting institutions, recruiters and students within the international student placement sector. Our innovative platform allows institutions, recruiters and students to directly connect with one another, resulting in matching the right international study experience with students across the world.
Founded in 2018, we're on a mission to change the way the world accesses international education. Behind the technology, we have over 400 amazingly talented humans making it all happen. We're looking for ambitious self-starters who want to be part of our vision and create a positive legacy.
Your Community
The Remote Account Management team is responsible for engaging with recruiters remotely across 20+ source markets. The team is responsible for
Nurturing recruiter accounts and driving conversions.

Driving the demand of students through our network of recruiters.

Building and maintaining strong, long-lasting customer relationships

Driving the revenue through student enrolment.
Your Position
As an Assistant Manager, you will be responsible for leading the Remote Account Management team for driving business growth within recruiters from India, Australia and Middle East, to meet or exceed the sales targets. This role involves strategic planning, managing people, executive reporting, selling, coaching and mentoring, leveraging technology and improving processes.
Your Impact
You will work with a portfolio of recruiters across all Adventus partner institutions to meet and exceed student enrolment goals.

The role requires the ability to manage breadth of relationship with a significant portfolio of long tail recruiters across markets, in line with the sales strategy.

You will create and execute the team's operational strategies to achieve business objectives.
Your Backstory
More than 4 years of experience in sales ideally with exposure to international student recruitment

Proven capability in developing and executing operational and sales strategies and activities

Results orientated with a proven record of successfully meeting annual sales targets/quotas

Knowledge and understanding of the international student marketplace and the challenges within this industry

Ability to produce analytical reports

Strong leadership experience with proven capability to successfully manage people.
Your Contribution
Supervises, develops and mentors staff. Responsible for performance management of direct reports.

Provides detailed reporting metrics, including opportunity pipeline, forecast and Salesforce productivity information

Identifies new opportunities, implements change, resolves issues, gathers competitive information and identifies trends that affect current and future growth of sales and profitability

Engagement with a wide range of internal stakeholders as required to develop and implement regional strategies.

Identify recruiter growth opportunities and areas of potential risk.

Deep understanding of the Adventus.io platform and training your recruiters on using it.

Identify recruiter growth opportunities and areas of potential risk.

Achieve and exceed student enrolment targets.

Manage recruiter network and ensuring adherence to all SLAs while focusing on improved recruiter satisfaction.

Comply with Adventus policies and applicable laws including those in relation, but not limited to: Workplace Health and Safety; Anti-Discrimination and Harassment, Anti-Bribery and Anti-Corruption and those specifically relevant to the position and authority of the job holder.

Ensuring day-to-day operations, maintain alignment with overall corporate policy, strategy and direction, including compliance with local legal regulation.
At Adventus.io, our partners come from all walks of life and so do we. We hire great people from a variety of backgrounds, not just because it's the right thing to do, but because diversity makes us even greater. We want you to be you so welcome the unique contributions that you can bring regardless of your education, culture, ethnicity, race, sex, gender.