Head of Partner/Client Delivery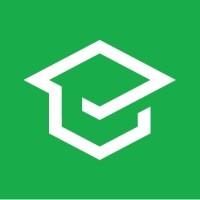 Adventus.io
Noida, Uttar Pradesh, India
Posted on Tuesday, August 22, 2023
Your Family
Adventus.io is a B2B2C SaaS-based marketplace supporting institutions, recruiters and students within the international student placement sector. Our innovative platform allows institutions, recruiters and students to directly connect with one another, resulting in matching the right international study experience with students across the world.
Founded in 2018, we're on a mission to change the way the world accesses international education. Behind the technology, we have over 400 amazingly talented humans making it all happen. We're looking for ambitious self-starters who want to be part of our vision and create a positive legacy.
Your Community
The Partner Success team is responsible for delivering exceptional experiences for our partner institutions worldwide, from relationship management to implementation and delivery to reporting and insights.
Your Position & Impact
The role of the Head of Partner Delivery is to ensure that our institution partnerships run like clockwork and that their performance exceeds expectations. Acting decisively and with autonomy this role will drive the performance of a multi-location team.
You'll be responsible for overseeing all aspects of partner delivery and contract fulfilment, ensuring objectives are met on time and to our exceptional standards. You'll be able to quickly understand partners' requirements and balance those with the needs of the business to ensure the best outcomes are achieved. To do this you'll need to be proactive, flexible and accountable. You'll also operate confidently and assertively in interactions with internal and external colleagues. Please note, this role will be titled "Head of Partner Delivery" in the Adventus Structure.
Your Backstory
5+ years in a client/partner delivery role.

Proven record of successfully leading project management and delivery teams.

Exceptional organisational, presentation, and communication skills, both verbal and written.

Meticulous eye for detail, analytical skills, and proven ability to manage multiple projects simultaneously.

Steadfast commitment to overcoming obstacles and challenges in a collaborative and open way.

Excellent leadership capabilities at management level.

Experience with multi-product multi-touchpoint solutions.

Focus on continuous improvement and positive change.

Self-motivated, great team player, accountable, and passionate about exceeding partner expectations.

Understanding of partner delivery workflows, terminology, concepts and strategies.

Proven track record of leading through change and in high pressure situations.

Global operator and people manager with high EQ and cultural adaptability.

Willingness to get involved and work towards shared objectives

A people-first approach to management.
Your Contribution
Leadership and Management
Manage all aspects of the Partner Delivery team, from day-to-day tasks, ad-hoc projects, KPIs and performance.

Ensure that team and individual goals are met in a timely effective manner through driving a culture of collaboration and accountability.

Create leadership accountability for the Partner Delivery Team.
Project Management and Delivery
Ensure the team is focussed on contract fulfilment, service, and revenue delivery.

Integrate partner delivery seamlessly across all products and services.

Utilise best practice in project tracking through existing (e.g. Asana) and new systems and tools.

Automate business processes that support partner delivery in order to streamline a unified client experience.
Analytics and Reporting
Support the systematic tracking of account health, partner satisfaction and partner engagement.

Contribute to partnership segmentation and planning.

Support the development of reporting standards across all products and services, including creation of templates and guidance notes to Partner Success and Division colleagues.

Support a systematic partner reporting process that radically enhances transparency in our delivery.
Strategic Partnerships
Support development of deeper strategic partnerships and partner advocacy.

Drive a proactive approach to partner delivery and success. Focus on maximising renewal rates and on supporting a culture that identifies renewal risks early and establishes a playbook for mitigation.

Support partner renewal processes via reporting, attending meetings and planning.

Participate in the creation of strategies that drive product adoption, value realisation and delight our partners throughout the duration of the customer lifecycle.
Planning and Business
Support the VP Partner Success with annual business planning and forecasting, particularly related to partner retention, risk identification and capacity/delivery planning.

Exemplify the Adventus Competencies and Values acting as a team and company champion.
Your Environment
You will be working in a highly collaborative environment at Adventus.io. This position is office based. You will be provided with the necessary tools and equipment to carry out the role.
At Adventus.io, our partners come from all walks of life and so do we. We hire great people from a variety of backgrounds, not just because it's the right thing to do, but because diversity makes us even greater. We want you to be you so welcome the unique contributions that you can bring regardless of your education, culture, ethnicity, race, sex, gender.