Business Development Manager (Pakistan)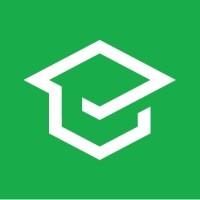 Adventus.io
Sales & Business Development
Lahore, Pakistan
Posted on Tuesday, September 5, 2023
Your family
Adventus.io is a B2B2C SaaS-based marketplace supporting institutions, recruiters and students within the international student placement sector. Our innovative platform allows institutions, recruiters and students to directly connect with one another, resulting in matching the right international study experience with students across the world.
Founded in 2018, we're on a mission to change the way the world accesses international education. Behind the technology, we have over 500 amazingly talented humans making it all happen. We're looking for ambitious self-starters who want to be part of our vision and create a positive legacy.
Your Position
Adventus.io is partnering with an aspirational and internationally focused UK university to enhance its capacity and recruitment outcomes from Pakistan. The role will lead all in-country activities for the University partner. The role will also support partnership development and study abroad recruitment. Please note, the final title/designation of this role may differ from this job posting to fit with the institution's structure.
Your Impact
The University's student population is uniquely diverse, and the Recruitment Manager will value and recruit for diversity. This role will lead on the development and implementation of outreach, marketing, and recruitment strategies to increase the number of full-time on-campus undergraduate and postgraduate students from Pakistan.
Your Backstory
Minimum 5 years' experience in sales and marketing.

Knowledge of the higher education industry with a focus on UK higher education, and knowledge of the Pakistan secondary and post-secondary education systems.

Exposure to an agency/indirect distribution model in recruitment of International Students.

Experience in working with internationally mobile prospective students and their parents.

Knowledge of engagement and conversion approaches for international students.

A commercially savvy sales professional with a successful track record in delivering results via leading the delivery of indirect sales management.

Experience nurturing customer relationships and working proactively to recognise customers' business requirements.

Experience in managing sales, budgets and projects

Knowledge and understanding of the international student marketplace and the challenges within this industry.
Your contribution
Development and execution of a regional sales plan in collaboration with the reporting manager. This includes a calendar of recruitment events for the year for example: partner exhibitions, agent exhibitions, agent road shows, student conversion sessions, student facing events in universities/secondary schools.

Working with the wider international team across all locations (including but not limited to other sales team colleagues, admissions, and conversion teams) to deliver sales reporting on an ongoing basis to the wider International Recruitment Leadership Team.

Coordinate faculty visits to Pakistan as also for other incoming staff members from across the University to support recruitment objectives.

Represent the University at education and recruitment fairs, conferences, and school visits both in person and virtually as is practical.

Identify and initiate links with universities, colleges, government agencies and other organisations in the designated countries.

Engage with prospective students, counsellors, parents and other stakeholders throughout the student recruitment cycle - converting leads to applicants and enrolled students.

Produce performance reports as and when required.

Identify Channel Partner growth opportunities and risk profile.

Primary point of contact for all Channel Partners for all kinds of enquiries, provide prompt and clear responses which maximise leads.

Lead Channel Partner facing activities and oversee all student recruitment activities in the region.

Manage Channel Partner network with a focus on depth of relationship, ensuring adherence to SLAs and improved Channel Partner satisfaction.

Monitor competitor activity enabling greater market competitor awareness and analysis.

Identify, recommend and on-board new Channel Partners and new recruitment opportunities.

Comply with University policies and applicable laws including those in relation, but not limited to: Workplace Health and Safety; Anti-Discrimination and Harassment, Anti-Bribery and Anti-Corruption and those specifically relevant to the position and authority of the job holder.

Serve as country representative for the University, ensuring day-to-day operations, maintaining alignment with overall corporate policy, strategy and direction, including compliance with local legal regulation.

Identify opportunities to increase the University's brand awareness and market visibility.

Contributes to the development of online and offline marketing tools, including social media, and presence on relevant online media; and will also contribute in the development of printed materials to support the University's international recruitment activities.

Liaises with colleagues in the UK to develop a system for best utilising local alumni networks focusing on recruitment activities.

Develops effective internal and external working relationships with a range of campus communities, and external partners, representatives, and professional organisations, leveraging these networks to achieve targets set by the University.

Other duties that are within the scope of the spirit of the job purpose.
Your environment
You will be working in a highly collaborative environment at Adventus.io. This position is field based and involves travel. You will be provided with the necessary tools and equipment to carry out the role.