Vice President, Global Head of Revenue Operations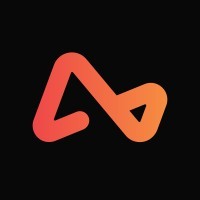 Airwallex
Operations
San Francisco, CA, USA
Posted on Monday, June 27, 2022
Airwallex is a global payments fintech company transforming the way businesses move and manage money globally. We have built a global financial infrastructure platform to help businesses transact, collect and pay across 130+ countries and 50+ currencies, without the constraints of the traditional global financial system. We've grown to 13 global locations and have raised over $900 million in funding. To support our ambitious growth plans, we're looking for smart, collaborative and passionate people who are looking to make a genuine impact.
This role reports to the Global Chief Revenue Officer. As a Global Revenue Operations Lead, this role will build the Revenue Operations organization structure, processes, and capabilities across all commercial units globally. This role will work with global and regional revenue operations teams to establish the systems, processes, and tools and drive the implementation and optimizations across all regions.
Responsibilities:
Develop strategies, priorities, and plans for the revenue operations team for business growth and success.
Build the team and structures: define team organization structures, processes, and metrics to assess effectiveness.
Lead and define operating models by identifying target operating models and outlining various stages of RevOps model evolution. Then, lead the alignment on what is in scope for global standardization vs. local execution.
Drive operational excellence.
Establish revenue operational processes and tools:
Select and integrate various toolings and ensure the suitability of tools used across different states and regions
Establish resources to support system admin across all regions
Provide business operational reporting and insights: Work with key business stakeholders to provide reports on productivity, efficiencies, and analysis.
Lead the commission plan design, communication, and implementation
Lead sales training and enablement
People management and team leadership. Grow and develop a high-passion and high-performance team.
What you will bring:
10+ years of industry experience with 5+ years of management experience
Strong business acumen
Proven strategic planning and process management skills
Demonstrated experience in goal setting, monitoring, and driving execution
Strong problem-solving skills
An entrepreneurial spirit
Excellent interpersonal skills
Excellent communication skills
At Airwallex you'll have the ability to make an impact in a rapidly growing, global fintech. We organize regular team building events, encourage hybrid/flexible working, and we give our people the freedom to be creative.
Airwallex is proud to be an equal opportunity employer. We value diversity and anyone seeking employment at Airwallex is considered based on merit, qualifications, competence and talent. We don't regard color, religion, race, national origin, sexual orientation, ancestry, citizenship, sex, marital or family status, disability, gender, or any other legally protected status. If you have a disability or special need that requires accommodation, please let us know.
Airwallex does not accept unsolicited resumes from search firms/recruiters.
Airwallex will not pay any fees to search firms/recruiters if a candidate is submitted by a search firm/recruiter unless an agreement has been entered into with respect to specific open position(s). Search firms/recruiters submitting resumes to Airwallex on an unsolicited basis shall be deemed to accept this condition, regardless of any other provision to the contrary.