Manager, Merchant Risk (Data)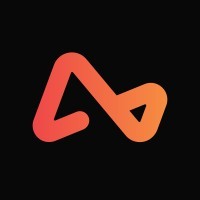 Airwallex
Singapore
Posted on Friday, January 13, 2023
Airwallex is the leading financial technology platform for modern businesses growing beyond borders. With one of the world's most powerful payments and banking infrastructure, our technology empowers businesses of all sizes to accept payments, move money globally, and simplify their financial operations, all in one single platform.
Established in 2015 in Melbourne, our purpose is to connect entrepreneurs, business builders, makers and creators with opportunities in every corner of the world. Today, Airwallex has a global footprint across Asia-Pacific, Europe, and North America.
As the manager, Merchant Risk Monitoring, you will conduct a holistic risk review of Merchants in the Business Seller Segment through various workflows (including but not limited to case, phone, email). The holistic review will include a balanced approach of assessing risk and the merchant experience and proper documentation on new trends or riskiness. You will be working within a team environment to serve as a credible partner that makes sound decisions and provides guidance to team members. Working towards understanding Industry risk idiosyncrasies and providing feedback to policies makers, you will be one of key stakeholders to improve our processes and policies.
Responsibilities:
Assess fraud and credit risk and determine the risk exposure calculation methodology on new and existing merchants;
Manage Credit Risk (credit score models), Fraud Detection & Prevention (KYC fraud detection, rule discovery automation)
Use business credit reports, financial documents, and related investigative research tools to conduct risk assessment of Airwallex's merchants.
Support to build appropriate processes of conducting ongoing monitoring of credit, fraud, and dispute/chargeback trends of merchant;
Work with merchants on chargeback or dispute solutions and leverage the knowledge to provide guidance towards the risk performance improvement plans.
Provide suggestions on current merchant risk related products, policies, and processes in order to improve the operational effectiveness;
Continuously improve risk operational SOPs and training materials, be responsible for conducting regular training and sharing sessions to the team;
Be responsible for daily queue management of merchant risk monitoring cases, conduct the analysis of leads quality and review decision accuracy.
Qualifications:
Bachelor Degree
5+ years of experience in data intelligence role with experience in Fraud, Credit Risk, Transaction processing or Chargeback Processing
SQL Knowledge is mandatory
Deep understanding of credit risk evaluation, has strong ability to identify the risk evaluation methodologies including but not limited to industry verticals, business models, financial status, and portfolio risk performance
Prior experience in fintech, payment or e-commerce industry will be highly advantageous
Has strong project management skills for improving processes, policies and products
Ability to maintain high levels of confidentiality and data security standards
Ability to work independently in a fast-paced and rapidly changing environment
Excellent communication skills are essential with direct communication with merchants and the ability to discuss key risk indicators on accounts and financial performance of the business with key stakeholders including owners of a business and accountants
Ability to build collaborative working relationships with risk products, compliance team and sales team
At Airwallex you'll have the ability to make an impact in a rapidly growing, global fintech. We want you to share in our success, which is why you'll be offered a competitive salary plus valuable equity within Airwallex. We also like to ensure we create the best environment for our people by providing a collaborative open office space with a fully stocked kitchen. We organise regular team building events and we give our people the freedom to be creative.
Airwallex is proud to be an equal opportunity employer. We value diversity and anyone seeking employment at Airwallex is considered based on merit, qualifications, competence and talent. We don't regard colour, religion, race, national origin, sexual orientation, ancestry, citizenship, sex, marital or family status, disability, gender, or any other legally protected status. If you have a disability or special need that requires accommodation, please let us know.
Airwallex does not accept unsolicited resumes from search firms/recruiters. Airwallex will not pay any fees to search firms/recruiters if a candidate is submitted by a search firm/recruiter unless an agreement has been entered into with respect to specific open position(s). Search firms/recruiters submitting resumes to Airwallex on an unsolicited basis shall be deemed to accept this condition, regardless of any other provision to the contrary.