Regulatory Compliance and Licensing Manager - EMEA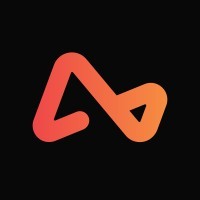 Airwallex
Legal
London, UK
Posted on Friday, February 3, 2023
Airwallex is the leading financial technology platform for modern businesses growing beyond borders. With one of the world's most powerful payments and banking infrastructure, our technology empowers businesses of all sizes to accept payments, move money globally, and simplify their financial operations, all in one single platform.
Established in 2015 in Melbourne, our purpose is to connect entrepreneurs, business builders, makers and creators with opportunities in every corner of the world. Today, Airwallex has a global footprint across Asia-Pacific, Europe, and North America.
Regulatory Compliance & Licensing Manager
The EMEA Regulatory Compliance & Licensing Manager will be responsible for the execution of the regulatory compliance function and maintaining our licensing obligations in the United Kingdom (UK) and the European Economic Area (EEA). This person will also assist in exploring new markets and licensing applications, and serve as a liaison between compliance, legal and business teams to communicate licensing regulatory requirements. This role can be based in our UK or the Netherlands office.
What You'll Be Doing...
Regulatory liaison:
Oversee reporting obligations relating to the maintenance of Airwallex licences in UK and EEA, including quarterly, semi-annual, and annual financial and other reports, as required
Prepare notifications and forms related to any and all reportable incidents and material changes to the company as required by the regulators
Communicate and respond to all licence related inquiries internally and from regulators and financial partners
Assist with preparation and submission of all new and renewal licensing applications and related supplementary materials
Licence maintenance and quality assurance
Assist with the design and implementation of compliance testing and assurance program
Identify opportunities for improved adherence to regulatory requirements and group standards, execute project plans to address any remediation/improvement efforts
Support the business and other control and audit functions with projects that require 2nd line compliance input
Manage escalation of material regulatory and compliance issues and queries affecting the business
Organise and conduct inspections concerning possible non-compliance with regulation and established procedures and take measures necessary for further compliance
Prepare and update internal handbooks to document compliance related information and obligations
Training and awareness
Provide compliance advice on the risks associated with new products, processes and services, on the risks associated with specific events, and on operating decisions
Provide information and organise training for employees in areas related to compliance
Maintain accessible regional compliance policies that are sufficient to meet local regulatory requirements and align with group policies
Conduct regulatory horizon scanning, interpret and disseminate information to management and staff about regulatory changes, and adapt policies and processes accordingly
What You'll Bring...
Bachelor's degree, a minimum of 6 years of experience in compliance, legal or other control-related function in a financial institution, legal/consulting firm or a combination of the above
Familiarity with financial regulatory laws, rules, regulations and industry best practices in the EEA and UK
Experience with financial technology and/or payment businesses related licensing activities
Experience in dealing with the Financial Conduct Authority, Dutch National Bank or the Bank of Lithuania will be highly regarded
Experience with developing and/or maintaining a compliance program within a financial institution strongly preferred
Discretion and personal integrity, especially with respect to sensitive financial, personal, and corporate information
Strong writing and communications skills including the ability to articulate legal and regulatory obligations
Proven track record of driving results and building effective relationships
Superior attention to detail and accuracy
Strong organisation and project management skills
Ability to work in a fast-paced start-up environment by multitasking effortlessly and managing competing priorities under demanding deadlines
At Airwallex you'll have the ability to make an impact in a rapidly growing, global fintech. We want you to share in our success, which is why you'll be offered a competitive salary plus valuable equity within Airwallex. We also like to ensure we create the best environment for our people by providing a collaborative open office space with a fully stocked kitchen. We organise regular team building events and we give our people the freedom to be creative.
Airwallex is proud to be an equal opportunity employer. We value diversity and anyone seeking employment at Airwallex is considered based on merit, qualifications, competence and talent. We don't regard colour, religion, race, national origin, sexual orientation, ancestry, citizenship, sex, marital or family status, disability, gender, or any other legally protected status. If you have a disability or special need that requires accommodation, please let us know.
Airwallex does not accept unsolicited resumes from search firms/recruiters. Airwallex will not pay any fees to search firms/recruiters if a candidate is submitted by a search firm/recruiter unless an agreement has been entered into with respect to specific open position(s). Search firms/recruiters submitting resumes to Airwallex on an unsolicited basis shall be deemed to accept this condition, regardless of any other provision to the contrary.