Head of Risk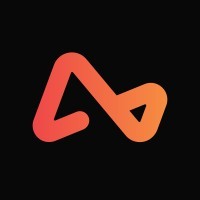 Airwallex
Accounting & Finance
San Francisco, CA, USA
Posted on Monday, April 10, 2023
Airwallex is a global payments fintech company transforming the way businesses move and manage money globally. We have built a global financial infrastructure platform to help businesses transact, collect and pay across 130+ countries and 50+ currencies, without the constraints of the traditional global financial system. We've grown to 13 global locations and have raised over $900 million in funding. To support our ambitious growth plans, we're looking for smart, collaborative and passionate people who are looking to make a genuine impact.
Established in 2015 in Melbourne, our purpose is to connect entrepreneurs, business builders, makers and creators with opportunities in every corner of the world. Today, Airwallex has a global footprint across Asia-Pacific, Europe, and North America.
The Role:
As the Head of Risk, you will be reporting to the VP, Global FCC and Risk who reports to the Chief Legal, Compliance and Risk Officer. You will manage the risk function under the FCC and Risk Department of the LRC Division of Airwallex. The Risk Function oversees all risk domains, including enterprise risk and financial risk including credit risk, fraud risk, brand risk, and scheme related risks for all of our products. You will have a unique opportunity to lead and make a significant impact in a fast-paced and dynamic Fintech business. With a solid international network and robust financial backing from experienced investors, we are determined to expand and grow our global business.
You Will:
* Develop a risk management function/framework that encompasses risk monitoring, detection, policy development, and assurance activities across Airwallex's worldwide operations
* Create, formulate, and execute risk strategies, guidelines, performance metrics, and monitoring mechanisms that can identify and prevent possible vulnerabilities and abuses
across all existing, and future, Airwallex products
* Collaborate with Risk Product, Risk Operations and engineering teams in managing risk
* Build relationships with key partners and stakeholders across commercial, product, engineering, data science, and compliance teams to effectively mitigate risks at the portfolio, market, and merchant level
* Efficiently communicate Airwallex's risk appetite to ensure that the organization's risk awareness and adoption are consistently upheld throughout the company
* Collaborate with business, operations, technology, product, and other stakeholders to deliver measurable and actionable business outcomes while minimizing the organization's exposure to various risks such as financial crime, fraud, counterparty, and liability risks
* Monitor, improve, and incorporate the Risk Management Framework to guarantee that all global entities within the group are operating within acceptable risk tolerance levels
* Work closely with the Chief Legal, Compliance and Risk Officer, the CEO and other senior executives on topics related to risk and control
* Advise management on external risk, governance and regulatory requirements across all markets in which the Group operates
* Be an advocate for fostering a strong Risk Culture within Airwallex
* Recruit, hire, train, and oversee a team of risk management professionals located worldwide
Key Requirements:
* Bachelor's Degree in Finance/ Accounting, Risk Management, Legal or related fields
* A minimum of 15 years of relevant Risk Management, Compliance, Control or Auditing experience preferred
* Experience in Fintech and Financial Services (especially inPayments/Consumer/Remittance) is highly desirable
* Combination of advisory and hands on risk management functions in a financial institution
* Excellent verbal and written communication skills
* Experience in managing and leading an international team
* Previous experience working with Senior Management
* Independent, self-starter who works well with cross-functional teams
Life At Airwallex
💸We are committed to paying globally competitive salaries, bonuses & we share our business success through every employee receiving equity in the company
💻 Hybrid work in the heart of San Francisco - 3 days a week required in the office
🧘Access to our mental wellness platform to provide personalized private support, coaching, and EAP sessions
🎂 Enjoy a paid day off on your Birthday to celebrate YOU
👪Parental leave and baby bonding leave
🏳️‍🌈Employee resource groups for underrepresented employees and their allies
🔅Internal Airwallex community groups and local social clubs
💸Employee Referral Program rewards for referring top talent
At Airwallex you'll have the ability to make an impact in a rapidly growing, global fintech. We organize regular team building events, encourage hybrid/flexible working, and we give our people the freedom to be creative.
Airwallex is proud to be an equal opportunity employer. We value diversity and anyone seeking employment at Airwallex is considered based on merit, qualifications, competence and talent. We don't regard color, religion, race, national origin, sexual orientation, ancestry, citizenship, sex, marital or family status, disability, gender, or any other legally protected status. If you have a disability or special need that requires accommodation, please let us know.
Airwallex does not accept unsolicited resumes from search firms/recruiters.
Airwallex will not pay any fees to search firms/recruiters if a candidate is submitted by a search firm/recruiter unless an agreement has been entered into with respect to specific open position(s). Search firms/recruiters submitting resumes to Airwallex on an unsolicited basis shall be deemed to accept this condition, regardless of any other provision to the contrary.