EMEA Director, Product and Regulatory Legal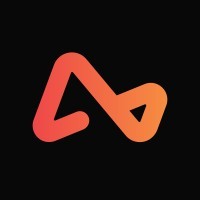 Airwallex
Product, Legal
Amsterdam, Netherlands
Posted on Tuesday, May 2, 2023
Airwallex is the leading financial technology platform for modern businesses growing beyond borders. With one of the world's most powerful payments and banking infrastructure, our technology empowers businesses of all sizes to accept payments, move money globally, and simplify their financial operations, all in one single platform.
Established in 2015 in Melbourne, our purpose is to connect entrepreneurs, business builders, makers and creators with opportunities in every corner of the world. Today, Airwallex has a global footprint across Asia-Pacific, Europe, and North America.
Reporting to the Chief Legal, Compliance, and Risk Officer, the Director of Product & Regulatory Legal will be responsible for the full range of legal matters for the Airwallex Group in EMEA, coordinating complex global legal matters globally, and for the delivery of legal services to all stakeholders within the Airwallex Group.
This leader will manage and supervise the EMEA legal team, which consists of subject matter experts in the UK, Netherlands and Lithuania.
You will:
●
Provide practical legal guidance on how to navigate rules and regulations for the launch of Airwallex's products in EMEA
● Provide
legal strategies to facilitate the launch and growth of our products locally, regionally, and globally
● Support
expansion and launches in new markets
● Support
the legal team on all over general corporate/commercial areas such as corporate governance, fundraising, IP, disputes, data protection, etc.
● Work
with the compliance and risk teams globally to align on Airwallex's policies
Who you are:
● You lean in – You are proactive with business partners to identify the important items in the regulatory roadmap and keep pace with a fast-moving business.
● You are a problem solver - You are keen to solve problems in a creative and effective manner.
● You are legally minded – You possess strong academics, drafting skills and are keen to learn, with a desire to develop your skills and knowledge in the fintech industry.
● You improve - You are naturally drawn to process improvement with the ability to identify inefficiencies and uplift processes accordingly.
● You are heard - You display strong communication skills which allows you to communicate effectively with stakeholders from various departments.
● You are a team player – You build rapport and become a vital part of a small and fast-paced team.
● You are a doer – You conduct yourself in an autonomous way to deliver on the above, a key skill in any fintech.
Skills and experience you will bring:
● 10+ years of legal experience
● LLB, LLM or Juris Doctor
● Legal qualification in a major country
● A keen interest in financial services regulation and the fintech industry
● Experience managing a team
At Airwallex you'll have the ability to make an impact in a rapidly growing, global fintech. We want you to share in our success, which is why you'll be offered a competitive salary plus valuable equity within Airwallex. We also like to ensure we create the best environment for our people by providing a collaborative open office space with a fully stocked kitchen. We organise regular team building events and we give our people the freedom to be creative.
Airwallex is proud to be an equal opportunity employer. We value diversity and anyone seeking employment at Airwallex is considered based on merit, qualifications, competence and talent. We don't regard colour, religion, race, national origin, sexual orientation, ancestry, citizenship, sex, marital or family status, disability, gender, or any other legally protected status. If you have a disability or special need that requires accommodation, please let us know.
Airwallex does not accept unsolicited resumes from search firms/recruiters. Airwallex will not pay any fees to search firms/recruiters if a candidate is submitted by a search firm/recruiter unless an agreement has been entered into with respect to specific open position(s). Search firms/recruiters submitting resumes to Airwallex on an unsolicited basis shall be deemed to accept this condition, regardless of any other provision to the contrary.