Global Growth Marketing Manager, Performance Marketing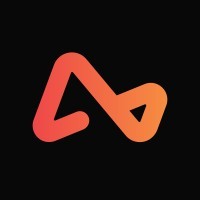 Airwallex
Marketing & Communications, Sales & Business Development
Singapore
Posted on Monday, September 4, 2023
Airwallex is the leading financial technology platform for modern businesses growing beyond borders. With one of the world's most powerful payments and banking infrastructure, our technology empowers businesses of all sizes to accept payments, move money globally, and simplify their financial operations, all in one single platform.
Established in 2015, our purpose is to connect entrepreneurs, business builders, makers and creators with opportunities in every corner of the world. Today, Airwallex has a global footprint across Asia-Pacific, Europe, and North America.
You will:
Develop and execute an "Always-On" digital marketing strategy to maintain a consistent online presence and drive continuous engagement with our target audience
Own and manage critical agency relationships to make sure we have localized digital campaigns across the globe that are delivering results
Conduct regular performance analysis to identify key insights, trends, and opportunities for improvement in campaign effectiveness and ROI
Proficient in analyzing the customer journey and integrating it into Always On planning across various touchpoints, including social media (organic and paid), events, and other marketing channels
Hold a high bar for creative excellence and push the organization to experiment with emergent ad formats and channels where appropriate
Have a bias towards structured experimentation; measure short and long-term impact to improve efficiency
Establish ambitious growth targets across multiple channels, allocate budget efficiently, and dynamically tweak investments to maximize return.
Not lose sight of the forest for the trees; you'll know how to effectively manage the need for short-term outcomes, with longer-term ambitions.
What You Bring:
7+ years of experience in Digital Marketing, preferably at a high-growth technology company or media agency
Experience of managing Always On/Evergreen campaigns
Proficient in developing and managing content partnerships, syndication, and influencer marketing initiatives to expand brand reach, increase engagement, and drive conversions
Proficient in identifying potential affiliate partners, negotiating agreements, and monitoring performance to ensure maximum ROI
Proficient in optimizing mid-funnel and upper-funnel marketing strategies to generate brand awareness, attract new prospects, nurture leads, drive engagement, and facilitate the progression of prospects through the buyer's journey
Experience of owning and managing media budgets across regions
Creative thinking and the ability to develop compelling ad copy, visuals, and landing pages
A track record of creating sound strategies that deliver on various goals across the user funnel - from awareness to acquisition across regions
Strong analytical skills to effectively measure and optimize campaign performance and drive a solid return on ad spend
Comfort working in a fast-paced and dynamic global environment, with regular updates to key stakeholders.
An obsession with user and market insights, and an ability to incorporate them into your localized strategies and tactics.
Breadth and depth of knowledge across various channels and networks, including region-specific platforms like WeChat and Y! Japan
Experience of working in or managing media agencies
Familiarity with common digital media management, analytics, automation, and CRM platforms and tools.
At Airwallex you'll have the ability to make an impact in a rapidly growing, global fintech. We want you to share in our success, which is why you'll be offered a competitive salary plus valuable equity within Airwallex. We also like to ensure we create the best environment for our people by providing a collaborative open office space with a fully stocked kitchen. We organise regular team building events and we give our people the freedom to be creative.
Airwallex is proud to be an equal opportunity employer. We value diversity and anyone seeking employment at Airwallex is considered based on merit, qualifications, competence and talent. We don't regard colour, religion, race, national origin, sexual orientation, ancestry, citizenship, sex, marital or family status, disability, gender, or any other legally protected status. If you have a disability or special need that requires accommodation, please let us know.
Airwallex does not accept unsolicited resumes from search firms/recruiters. Airwallex will not pay any fees to search firms/recruiters if a candidate is submitted by a search firm/recruiter unless an agreement has been entered into with respect to specific open position(s). Search firms/recruiters submitting resumes to Airwallex on an unsolicited basis shall be deemed to accept this condition, regardless of any other provision to the contrary.