Senior Counsel, Commercial Legal, Americas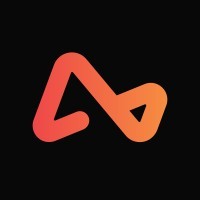 Airwallex
Legal
San Francisco, CA, USA
Posted on Saturday, September 23, 2023
Airwallex is a global payments fintech company transforming the way businesses move and manage money globally. We have built a global financial infrastructure platform to help businesses transact, collect and pay across 130+ countries and 50+ currencies, without the constraints of the traditional global financial system. We've grown to 13 global locations and have raised over $900 million in funding. To support our ambitious growth plans, we're looking for smart, collaborative and passionate people who are looking to make a genuine impact.
The Role
This is an opportunity for a talented, motivated lawyer to help develop the Americas region of a premier global financial platform. Having established itself in Europe and Asia Pacific, Airwallex is expanding quickly in the Americas, and to support this rapid business expansion, Airwallex is growing its in-house legal team.
In this role, you'll team up with a handful of lawyers in the US to facilitate high-stakes commercial deals and support the compliant development of an array of financial product and service offerings. Specifically, you'll collaborate with Airwallex's sales and partnerships teams to negotiate commercial contracts with Airwallex's platform customers and business partners. To do this effectively, you'll need to know the products. You'll work alongside the product legal team to provide critical advice on Airwallex product offerings. As opportunities arise, you may be called upon to help support the global legal team with matters pertaining to employment law, corporate governance, marketing, financial regulations, compliance, risk, and licensing. This dynamic role is ideal for a lawyer who seeks to grow and learn, thrives in a fast-paced business environment, isn't afraid of ambiguity, doesn't shy from challenges, and wants to be a part of a team laser-focused on delivering solid results. You will report to the Director, Commercial & Product, Americas and work closely with the rest of the US-based team that supports the legal, risk, and compliance functions of Airwallex's operations in North and South America.
Our ideal candidate will be based in the San Francisco Bay Area, with 3 days each week working in our SF office.
You Will:
Collaborate with Airwallex sales team members to negotiate complex commercial agreements with Airwallex customers;
Work closely with Airwallex partnership team members on agreements with financial institution and technology partners;
Partner with teammates in the global Airwallex legal team to coordinate regulatory review of, and contracting for, cross-border commercial deals;
Support the product legal team in providing advice regarding financial regulations and other matters related to Airwallex's products and services
Flex your skills to support the Airwallex team with matters pertaining to employment law, corporate governance, marketing, financial regulations, compliance, risk, and licensing;
Educate your global team members about legal issues that impact Airwallex products and services; and
Contribute to Airwallex's efforts to create and maintain a diverse, inclusive, and pleasant work and growth environment.
You Are:
Proactive about engaging with business partners, you know how to keep pace with a fast-moving business, and you're an eager learner who welcomes challenges
Driven by legal instincts – you possess a strong legal foundation developed from a demonstrated history of tackling challenging projects
A Natural process improver -- you have a well-honed ability to identify inefficiencies and revise processes accordingly
A Skilled communicator – you can synthesize and communicate recommendations to stakeholders and senior management in a concise and thorough manner
A Team player – you build rapport to become a vital part of a small, fast-paced team and work collaboratively with people at all levels and across functions and cultures
A doer – you are self-motivated, thoughtful and passionate about effecting change within the organization and hold yourself accountable for delivering key outcomes
You Have:
At least 8 years of relevant legal experience, both at a highly-regarded law firm and as in-house counsel, with preference for experience at technology companies and startups
Broad legal experience with a focus on drafting and negotiating complex agreements in a regulated industry
Admission to the State Bar of California or status as a Registered In-House Counsel
Prior experience in a regulated industry, with a preference for experience at a bank, money transmitter, broker-dealer, investment advisor, or other provider of financial services
A Juris Doctor (JD) degree (or foreign equivalent) from a highly-respected law school
At Airwallex you'll have the ability to make an impact in a rapidly growing, global fintech. We organize regular team building events, encourage hybrid/flexible working, and we give our people the freedom to be creative.
Airwallex is proud to be an equal opportunity employer. We value diversity and anyone seeking employment at Airwallex is considered based on merit, qualifications, competence and talent. We don't regard color, religion, race, national origin, sexual orientation, ancestry, citizenship, sex, marital or family status, disability, gender, or any other legally protected status. If you have a disability or special need that requires accommodation, please let us know.
Airwallex does not accept unsolicited resumes from search firms/recruiters.
Airwallex will not pay any fees to search firms/recruiters if a candidate is submitted by a search firm/recruiter unless an agreement has been entered into with respect to specific open position(s). Search firms/recruiters submitting resumes to Airwallex on an unsolicited basis shall be deemed to accept this condition, regardless of any other provision to the contrary.