Head of Operations, US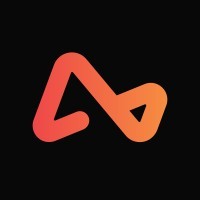 Airwallex
Operations
San Francisco, CA, USA
Posted on Thursday, October 5, 2023
Airwallex is a global payments fintech company transforming the way businesses move and manage money globally. We have built a global financial infrastructure platform to help businesses transact, collect and pay across 130+ countries and 50+ currencies, without the constraints of the traditional global financial system. We've grown to 13 global locations and have raised over $900 million in funding. To support our ambitious growth plans, we're looking for smart, collaborative and passionate people who are looking to make a genuine impact.
About us:
Airwallex is the leading financial technology platform for modern businesses growing beyond borders. With one of the world's most powerful payments and banking infrastructure, our technology empowers businesses of all sizes to accept payments, move money globally, and simplify their financial operations, all in one single platform.
Established in 2015 in Melbourne, our purpose is to connect entrepreneurs, business builders, makers and creators with opportunities in every corner of the world. Today, Airwallex has a global footprint across Asia-Pacific, Europe, and North America.
About the role:
This role will be managing the US operations team to underpin our expansion in both North and South America. You will be responsible for proactively exploring solutions to ensure a delightful E2E customer experience.
* Strategic Planning: you will play a key role in developing and executing strategic plans to achieve Airwallex's goals and objectives. This includes collaborating with senior management to define operational strategies, identifying areas for improvement, and implementing initiatives to enhance operational efficiency.
* Operational Management: you will be responsible for the overall management and supervision of day-to-day operations within the US region. This involves overseeing multiple teams, monitoring performance metrics, and ensuring that operations are aligned with organizational objectives and standards.
* Continuous improvement: you will be responsible for continuously evaluating existing processes and workflows to identify areas where efficiency can be improved. You will work closely with teams to streamline operations, eliminate bottlenecks, support the implementation of new technologies or processes, and drive initiatives to enhance operational effectiveness and customer satisfaction.
* Cross-Functional Collaboration: Collaboration and coordination with other departments are essential. You will be working closely with both regional and global stakeholders including Commercial, Legal, Compliance, Products etc. to ensure smooth operations, resolve issues, and foster effective communication across different functions.
* Performance Monitoring and Analysis: establish key performance indicators (KPIs) and metrics to monitor the performance of operations in the US. Regular analysis of operational data and metrics to identify trends, measure performance against targets, and implement corrective actions when necessary.
* Compliance and Risk Management: ensure compliance with relevant laws, regulations, and industry standards. Work closely with legal and compliance teams to mitigate operational risks and maintain a strong control environment.
* Leadership and Team Development: As a leader, you will be responsible for developing and managing a high-performing operations team. This includes recruiting and hiring top talent, providing mentorship and guidance, conducting performance evaluations, and fostering a culture of continuous learning and development.
Who we are looking for:
* Someone who is not afraid of taking up challenges
* Someone who is not willing to settle with status quo and always looking for better solutions Someone who has strong problem solving skills
* Someone who is open minded and has strong fast learning capability
* Someone who is comfortable with ambiguity and uncertainty
At Airwallex you'll have the ability to make an impact in a rapidly growing, global fintech. We organize regular team building events, encourage hybrid/flexible working, and we give our people the freedom to be creative.
Airwallex is proud to be an equal opportunity employer. We value diversity and anyone seeking employment at Airwallex is considered based on merit, qualifications, competence and talent. We don't regard color, religion, race, national origin, sexual orientation, ancestry, citizenship, sex, marital or family status, disability, gender, or any other legally protected status. If you have a disability or special need that requires accommodation, please let us know.
Airwallex does not accept unsolicited resumes from search firms/recruiters.
Airwallex will not pay any fees to search firms/recruiters if a candidate is submitted by a search firm/recruiter unless an agreement has been entered into with respect to specific open position(s). Search firms/recruiters submitting resumes to Airwallex on an unsolicited basis shall be deemed to accept this condition, regardless of any other provision to the contrary.