Engineering Manager, Core Banking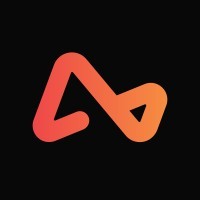 Airwallex
Software Engineering, Other Engineering
Singapore
Posted on Saturday, November 18, 2023
Airwallex is the leading financial technology platform for modern businesses growing beyond borders. With one of the world's most powerful payments and banking infrastructure, our technology empowers businesses of all sizes to accept payments, move money globally, and simplify their financial operations, all in one single platform.
Established in 2015, our purpose is to connect entrepreneurs, business builders, makers and creators with opportunities in every corner of the world. Today, Airwallex has a global footprint across Asia-Pacific, Europe, and North America.
Your Work
The Core Banking Engineering Manager is a high-impact role requiring close collaboration with product & engineering teams across the organization to maintain & evolve the mission critical client ledger & financial transaction orchestration engine that powers Airwallex's diverse product capabilities including card issuing, payments and foreign exchange. The role will include both people & technical leadership responsibilities and will require you to design and execute an engineering strategy in partnership with the organisation's senior technical & business leaders.
You will be responsible for both the delivery & overall health of the Core Banking domain which includes multiple squads covering core client ledger infrastructure, transaction orchestration capability & reporting solutions.
2024 presents a unique greenfield opportunity to design and implement a more scalable domain boundary in the form of a next generation transaction orchestration engine which is expected to harmonize the movement of funds across our ecosystem and provide an elegant platform for sister domains to model more complicated fund settlement workflows examples of which include online card authorisation, batch payment, fund investment, interest bearing & loan repayment workflows.
We'd Love You to Have:
Solid understanding of accounting concepts (ledger, financial transactions) & experience working in a financial domain
8+ years of software engineering experience, with a focus on solving availability & consistency challenges across mission critical, distributed systems
2+ years of experience managing and mentoring a team of developers
Hands on experience with event driven architectures
Strong communication and collaboration skills
Experience with backend technologies is essential. While we do not mind what language you have most recently been using, we are using Java or Kotlin, Spring / Spring Boot
Experience developing and maintaining automated tests and quality control processes
Evidence of working on high volume distributed systems. Strong cloud experience GCP (preferred) or AWS (EC2, RDS, ELB, CloudFront etc) with docker and Kubernetes
Experience integrating with observability tooling such as Splunk, NewRelic, Prometheus, Grafana
At Airwallex you'll have the ability to make an impact in a rapidly growing, global fintech. We want you to share in our success, which is why you'll be offered a competitive salary plus valuable equity within Airwallex. We also like to ensure we create the best environment for our people by providing a collaborative open office space with a fully stocked kitchen. We organise regular team building events and we give our people the freedom to be creative.
Airwallex is proud to be an equal opportunity employer. We value diversity and anyone seeking employment at Airwallex is considered based on merit, qualifications, competence and talent. We don't regard colour, religion, race, national origin, sexual orientation, ancestry, citizenship, sex, marital or family status, disability, gender, or any other legally protected status. If you have a disability or special need that requires accommodation, please let us know.
Airwallex does not accept unsolicited resumes from search firms/recruiters. Airwallex will not pay any fees to search firms/recruiters if a candidate is submitted by a search firm/recruiter unless an agreement has been entered into with respect to specific open position(s). Search firms/recruiters submitting resumes to Airwallex on an unsolicited basis shall be deemed to accept this condition, regardless of any other provision to the contrary.