Formulations Team Lead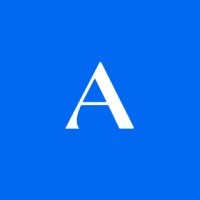 Atelier
Sydney, Australia
Posted on Tuesday, September 12, 2023
Who We Are
We are Atelier – our mission is to reinvent the way products are made for the world's best brands.
We are the smartest homies in beauty, health and wellness, building the slickest tech to support our customers, who are great founders developing killer products to bring to market.
What We Do
Atelier shapes the way brands interact with the manufacturing world – we provide a smart front end experience that enables creators. We shield the complex steps on the supply side, automate them and speed things up. We pursue supply chain sustainability through transparent data. And we aggregate demand to drive greater value for our brands, something they can't achieve alone. So the coming waves of great creator brands will be powered by Atelier.
Atelier's approach is unique in the manufacturing world today. Business is scaling up each month. It's cutting edge and making a difference to our world.
What You'll Do
You will lead our Formulations Team. The team is responsible for the development and sampling of our products. We have an exisiting network of chemistry partners which is growing every week. You will be supporting the day to day management of this network and their output for Atelier.
Internally you will be working closely with our team of Product Leads, who represent the brands and manage the process with our customers. Together you will bring the products from an initial idea, to a finished product in market.
The role requires strong project management skills, an interest in changing the way products are made and creating value for brands all over the world.
Responsibilities
Lead and manage the dedicated formulations team, playing a pivotal role in a core function within our business.
Optimise internal workflows and processes, ensuring efficiency and continuous improvement.
Expand the network by actively engaging in supplier outreach and vetting/onboarding processes to ensure high-quality partnerships.
Work closely with the Product Leads, our client facing team, to align strategies and solutions, fostering a collaborative environment.
Facilitate the management of formulation briefs in conjunction with the customer-facing team.
Oversee feedback and sampling iterations.
Cultivate, monitor relationships and project manage external chemistry partners, ensuring their performance aligns with business goals.
Maintain relationships with regulatory consultants to stay informed about industry standards.
Hold regular meetings with the CRO and Head of Consumer Products to jointly establish priorities for external chemists.
Skills & Attributes
Agile problem solver
Strong relationship management communicating with internal and external stakeholders
Strong project management experience
Attention to detail
Knowledge or an interest in on-trend and pre-trend ingredients in beauty and health is a strong bonus
Experience in formulation chemistry is a bonus
Knowledge of product regulations in AU, US & EU is a bonus