Office Manager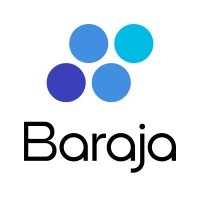 Baraja
Operations
New South Wales, Australia
Posted on Wednesday, March 8, 2023
This is an exiting part-time opportunity to join a deep-tech startup developing LiDAR (the laser-eyes) for self-driving vehicles, working with highly technical colleagues and in a fun, collaborative, fast-paced culture.
The ideal candidate will be able to work autonomously in a variety of functions:
Office Management (50% - 2h per day)
Operations (25% - 1h per day)
Other Administrative (25% - 1h per day)
Working hours are flexible, but ideally 10am to 2pm Monday to Friday, on-site is essential (not remote).
Detailed responsibilities:
Overseeing office administration and managing & coordinate all aspects of the office's daily functions.
Creating new processes that keep the office's administrative and operational aspects in top-notch shape and streamline efficiency (i.e. ordering supplies, meals, managing requests).
Working directly with outside vendors to purchase (office equipment, furniture, R&D supplies, etc.), negotiating purchases in accordance with company purchasing policies and budgetary restrictions.
Overseeing all guest welcome duties including receiving, screening, and greeting; directing visitors and clients to appropriate staff, accepting, sorting, distributing, and forwarding mail packages and sending shipments.
Serving as the primary point of contact for all employees regarding facility-related issues and concerns such as cleaning service, lighting, voice, security, and trash removal issues. Work with contracted vendors to address any issues.
Proactively managing office supply inventory by keeping inventory of office supplies, placing orders with approved office supply vendors, distributing office supplies, maintaining a list of all needed items, and keeping the kitchen stocked and maintained.
Assisting in coordinating candidate interviews and new hire orientation process, including setting up office space and working with IT regarding equipment set-up. Offboarding employees and coordinating the exit process.
In collaboration with IT, supervise the maintenance and inventory of office IT equipment.
Organising internal events, including catering, calendar invites, etc.
Coordinating expansion or reduction of office space.