HR Business Partner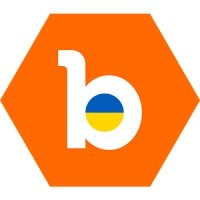 Bugcrowd
People & HR
Remote · United States
Posted on Saturday, April 15, 2023
Bugcrowd is the world's #1 crowdsourced security company. Our award-winning platform combines actionable, contextual intelligence with the skill and experience of the world's most elite hackers to help leading organizations solve security challenges, protect customers, and make the digitally connected world a safer place.
Bugcrowd is looking for an experienced HR Business Partner who will build partnerships with leaders at all levels to develop strong organizations that enable the company to thrive and employees to experience Bugcrowd as the best place for them to grow themselves and their careers. You will be joining a highly collaborative team that works hard together, has each other's backs, and delivers results. You will need to move fast with confidence. This position reports to the Head of People.
You will coach leaders and resolve complex organizational challenges with people-related solutions. This includes contributing to the development and managing the execution of people programs such as talent planning, organizational design, new manager enablement, coaching, employee engagement, change management, and diversity & inclusion.
What you'll do:
You will need to have a deep understanding of the many aspects of the business and be a thought leader on people and organizational topics. You will contribute at both strategic and hands-on levels.

Strong compensation analysis and planning experiences.

Strategically partner with the business to design and deliver targeted solutions, including strategic planning, organizational design, change management, and team building.

Develop and implement engagement programs that are consistent with the strategic needs of the business and continue to build an extraordinary employee experience.

Make an impact with metrics, data analysis, and continuous improvement

Build trusted relationships and credibility within your business groups and across many organizations.

Work with the business unit leadership team and all employees to ensure the Bugcrowd values

Help leadership be more effective by providing effective coaching

Support good performance management and employee engagement

Solve problems and identify root causes of various complex issues, design and implement solutions across multiple disciplines, at times beyond HR solutions.

Translate the business unit's need to HR and keep the business unit leadership updated on all HR programs and processes.

Work with leaders to effectively execute workforce planning (headcount, hiring, and training targets, etc.)

Manage projects at various scales, with independent problem-solving skills, and attention to detail.

Address and manage employee relations issues fairly, thoroughly, and proactively.

Partner with various HR teams including Recruiting, Total Rewards, HR Ops, and L&D to deliver people programs that are relevant and aligned to business needs.

Work across cultural and geographical boundaries, and build HR approaches that deliver value across diverse global markets. Interact, influence, and collaborate across different cultures, languages, and time zones.

Be an enthusiastic team player with a strong drive to move the business forward

Monitor the "pulse" of the organization to ensure a high level of employee engagement
We're looking for someone with:
At least 5-7 years of HR experience working closely in the business, with at least 3 years as an HR Business Partner or equivalent.

Ability to develop and deliver scalable people programs that are consistent with the strategic needs of the business and continue to build an extraordinary employee experience.

Experience Benefits and open enrollment

Data-driven, logical problem-solving for evaluating business metrics and determining ways to improve results

Ability to read and interpret dashboards and reports containing complex data




Experience with LOA, FMLA and state mandated maternity leave programs (California).

Ability to set up and track relevant metrics and use them to drive business results

Experience using formulas and google sheets to analyze and provide HR data

Ability to develop a set of actionable and targeted change leadership management plans, including communication plans, stakeholder engagement, and targeted coaching.

Ability to maintain focus and keep a strong eye on the details in an ambiguous and rapidly changing environment.

Have a strong depth of experience in employee and leadership development, employee relations, HR operations, and compliance

Solid knowledge of state and federal labor laws. Experience producing results with and for globally distributed business teams.

Exceptional written and interpersonal skills.

Strong team philosophy; proven ability to work positively, collaboratively and professionally within a team and across organizations.

A mix of experience in fast-growing technology companies and more established organizations.

Prior System Knowledge:

BambooHR Is an HRIS platform

Lattice - Performance Management Platform
Pay Range Disclosure:
The base pay range for this role takes into account the wide range of factors that are considered in making compensation decisions, including but not limited to Qualifications, Geographical Location, Education/certifications, Experience, Skill Sets, Training, and other business and organizational needs.
A reasonable estimate of the current range for the position of HR Business Partner is: $99,500 - $120,600.
This position may also be eligible to participate in a discretionary bonus program or commission plan, subject to the rules governing the program, whereby an award, if any, depends on various factors, including, without limitation, individual and organizational performance.
Culture:
At Bugcrowd, we understand that diversity in the workplace is vital to a company's success and growth. We strive to make sure that people are included and have a sense of being part of making Bugcrowd not only a great product but a great place to work.
We regularly hear from both customers and researchers that Bugcrowd feels like a family, and we strive to maintain that internally as well.
Our team consists of a broad range of people: musicians, adventure sports junkies, nature lovers, parents, cereal enthusiasts, night owls, cyclists, artists—you get the point.
Perks:
Competitive salary and stock options.
Opportunities to attend & host relevant conferences & meetups.
Flexible vacation time.
Exceptional medical, dental & vision coverage.
Generous allowance to build the workstation that suits you.
Company-sponsored off-sites and celebrations.
Endless snacks and beverages to keep your brain juices flowing.
Pre-tax commuter benefits.
401k.
At Bugcrowd, we are solving security threats and vulnerabilities that are relevant to everyone, therefore we believe solving these problems takes all kinds of backgrounds. We value the perspectives and experiences people from underrepresented backgrounds bring. We are a supportive & collaborative team who understand that reaching Bugcrowd's potential depends on the happiness of the employee.
Background Checks:
The company is authorized to obtain background checks for employment purposes and may include identity verification, prior employment verification, personal and professional references, educational verification, and criminal history. Applicants with conviction histories will not be excluded from consideration to the extent required by law and will be reviewed on a case by case circumstance.