Account Executive - SMB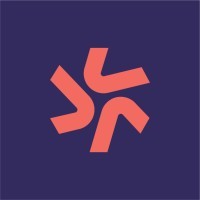 Deputy
Sales & Business Development
London, UK
Posted on Tuesday, October 4, 2022
WHY JOIN?
At Deputy we're on a mission to change the way the world works and we are looking for fantastic people to help us do that. Our mission is to simplify shift work, with our longer term vision to enable thriving workplaces in every community.
Deputy is a SaaS workforce management company designed to simplify employee scheduling, time and attendance tracking, and task management for businesses. We are headquartered in Sydney (AU) and San Francisco (USA), with offices in Melbourne (AU), and London (UK). We've helped employers across all industries in 70+ countries optimize their workforce and improve operational efficiency. As a fast-growing tech company, Deputy offers an exciting and dynamic work environment with opportunities for career growth and development.
Currently, our employees work in a remote hybrid world with a flexible office space in London.
You do not need to match every listed expectation to apply for this position. Here at Deputy, we know that diverse perspectives foster the innovation we need to be successful, and we are committed to building a team that encompasses a variety of backgrounds, experiences, and skills.
As an SMB Account Executive, you will identify and qualify new opportunities to sell Deputy's all-in-one scheduling and timekeeping solution. You will work with small to medium-sized businesses spanning our core verticals of Hospitality, Retail, and Healthcare. You will work inbound leads as well as be responsible for creating and managing your own outbound pipeline. You will drive the full sales cycle from running discovery and demonstration through to negotiation and close.
We do not have an immediate opening for this role today but if you would like to be considered for this role in the near future, we encourage you to submit your CV. Someone on the Talent Acquisition team will be in touch within 10 business days to discuss your candidacy and next steps.
What the job involves:
You should love asking questions and learning. Running really good Discovery is the key to your success, and you will need to get to the root of problems and identify opportunities where Deputy can help customers thrive.
Stand out by providing personalised experiences and solution demonstrations to prospective customers. A little bit of personalisation goes a long way, so let you're passion, curiosity, and creativity shine through in your sales process.
You will demo the Deputy solution and position yourself as the expert and the guide. You are responsible for showing how to use Deputy to simplify administration, solve staffing problems, engage employees, and save money.
Manage your pipeline of leads and opportunities like a small business. You will work inbound leads that come through as new trials or enquiries on the website. But you will also be responsible for identifying and pursuing your own outbound leads to fill your pipe.
Manage objections and obstacles with compassion and confidence. Listen to learn and show the customer they have been heard as a way to build trust and get to the root of problems.
You should be organised, effectively using Salesforce.com to manage your pipeline and forecast your sales. You will also build mutual action plans to keep customers on track and deals progressing.
You believe that working in a team yields greater outbputs and collaboration is a key to your own success. You ask for feedback, value honesty, and speak thoughtfully.
Be human. After all, we're just a bunch of humans interacting with other humans. No robots, please.
You tech stack includes Salesforce, Groove, Chilipiper, Drift, ZoomInfo, Postal.io, Google Suite, and LinkedIn.
Preferred Experience
Ideally 2+ years of sales experience in a B2B SaaS sales environment. Open to eclectic backgrounds. Experience in one of our core verticals of Hospitality, Retail, or Healthcare is a plus.
Numbers and KPI-focused. Proven experience achieving and pushing past goals and quotas. Be able to tell the story of what you did to get the results you achieved.
A strong mix of tenacity, compassion, and patience to help educate potential customers.
Driven and optimistic attitude combined with an always-learning mindset. Work well under pressure and are able to amplify an already fast-paced and growing sales environment.
Solid level of autonomy, braced by excellent communication, time-management, and prioritisation skills. Ability to successfully work independently in a non-structured environment.
PERKS
Deputy UK is a great collaborative environment
Fora space in Shoreditch with free events, networking, yoga classes and snacks
Employee Stock ownership from Day 1.
Annual professional development budget.
Private health and dental insurance.
WHY JOIN DEPUTY?
Deputy believes in equal opportunity and that inclusiveness and diversity promotes innovation. Our global team members are from a variety of cultures. And we welcome different perspective and skills.
Interested? Apply now
#LI-Hybrid