Director of Engineering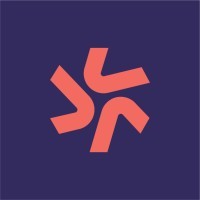 Deputy
Sydney, Australia
Posted on Wednesday, January 18, 2023
At Deputy we're on a mission to change the way the world of hourly work "works". Businesses that use Deputy unlock thriving workplaces – one where staff are engaged and empowered, customers are served well, businesses are legally compliant, and companies profits thrive. For decades, software has primarily driven innovation in knowledge work businesses (Slack, Zoom, Asana, Notion), rather than hourly work businesses (think cafes, retail, manufacturing, medical clinics) – we are here to change that!
Deputy is a global cloud SaaS workforce management software company, HQ'd in Sydney (AU), San Francisco, and London (UK). We've helped 10s of millions of people across all industries in 70+ countries save time and money managing their hourly workforce so they can focus on what they do best, run thriving businesses.
Deputy has crossed $100m ARR, with strong financial stability and backed by leading US/Global investors. Our Target Market is about 60% of the world's workforce, an ambitious vision, matched with an incredible values-led culture. Come join us!
About your role
Reporting directly to the VP of Engineering, your key responsibilities will be to direct a team of dedicated engineers, Engineering Manager and Technical Lead of varied experience levels.
Own the design and architecture of your Product domain consisting of multiple squads which will deliver services & products to millions of users and businesses across the globe from small, medium to enterprise customers.
Enabling your team:
Inspiring Technical Manager, Co-create the technical vision, strategy and technical roadmap planning and product definition for your team, alongside your technical leads and PM/product designer
Work with stakeholders to provide technical solutions to problems or issues
Act as a enabler, removing roadblocks to progress as needed
Maintain high quality standards for yourself and software engineering practices of your team
Work with team members to guide solutions towards business and technology goals
Drive the continuous improvement of processes and ways of work to improve team capacity and capability
Assist the team in a hands-on capacity as required
Drive high performance:
Bias towards value creation: guide the team to building innovative, elegant solutions by balancing trade-offs with the best interests of the company. Guide the team on important architectural and long-term engineering decisions, as well as shorter-term tradeoffs. Stay technical to provide meaningful guidance on engineering decisions.
Provide one on one feedback, career advice and coaching for your team members
Communicate openly and be the voice of the business within your team, keeping them informed of and working towards the business vision & goals
Lead the recruiting of new engineers within your team as we grow and build a world-class, sustainable and diverse engineering team.
Mentor team members to create a highly motivated, coherent, and cohesive culture which rewards high performance
Own the Engineering Team Engagement score (quarterly measure of team engagement), by building upon our interactive, learning-oriented engineering community
Technical & Delivery leadership:
Become intimately familiar with our product, languages, and our tech stack to drive decisions about frameworks, architecture and decisions
Drive adoption of best practice and best in class technology, Design best practices, enforce principles of work
Remove single points of failure by cross-skilling staff and making sensible, strategic resourcing decisions
Subject matter technical expert
Responsible for the technical decision making and architecture across portfolio of squads
Accountability for 3-5 OKRs aligned to Company goals
Can clearly design and communicate a technical roadmap to the organisation with proof of value.
Engineering Capability - Ensuring teams are operating effectively within the guardrails, evolving new technologies, design patterns, auditability, ISO/SOC certifications.
Who you are:
5+ years of engineering management experience building high performance, autonomous teams.
Bias to action and effecting organisational change
Influential with engineering leadership and the engineer community
Ability to handle competing priorities
Growth mindset. We are an early stage company that hasn't figured it all out yet!
Humbitious. We are ambitious to aim to make a significant global impact, and build a generational company, while humble enough to know it'll take lots of hard work, learning from mistakes, and great people
High agency mindset. High Agency is about finding a way to get what you want, without waiting for conditions to be perfect or otherwise blaming the circumstances. High Agency people either "find a way" in the face of adverse conditions or navigate to reverse the adverse conditions to achieve goals.
Passion for technology. A nerd at heart, you know the massive leverage and exponential ability innovative technical solutions can have in making an impact in the world.
Commercial and business acumen is nice to have
Techie in you:
Experience in Cloud computing/architecture - AWS with Multi-region, multi-tenant experience
Web Technologies - HTML5, Javascript - Vuejs/Reactjs, Typescript
Programming Languages - PHP, Python, Golang
Test Automation tools - eg. Selenium, Cypress, Locust, Cucumber, etc
CI/CD tools - Jenkins, Circle CI, Containers - EKS, ECS, Docker, etc
Why join? 🤔
- Australian Hyper-Growth Startup - Head Office in Sydney
- Global Growth across APAC, America and EMEA.
Perks 🙌
- Share Options
- Paternity/Maternity Leave Policies
- Flexible Work Policy
- Company wide Development & Coaching
- Hackathons
- Awards - "Your Time to Shine & Celebrate Success"
- Social Events & variety of social clubs (Books, LGBT, Games, Sports)
- Mental Health Support
- Munch & Learns
Our mission 🚀
At Deputy we're on a mission to change the way the world works. Since 2008 over 200 million shifts have been rostered on Deputy, in over 90 countries, and across 245 different industries.
We're making it easier for businesses and teams to roster staff, manage leave, complete payroll and take the admin out of work so that our customers can focus on doing what they love. We hire amazing people to do what they're best at, and work with some incredible businesses all around the world.
Deputy believes in equal opportunity and that inclusiveness and diversity promotes innovation. Our global team members are from a variety of cultures. And we welcome different perspective and skills.
Interested? Apply now
#LI-Hybrid