Technical Support Engineer - Tier II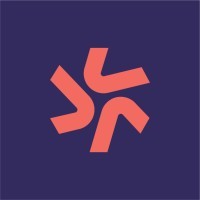 Deputy
IT, Customer Service
Australia
Posted on Thursday, February 23, 2023
As part of the Technical Support Team, you will be required to work closely with the Sales/Partner Team and Product Management Team to provide product knowledge, configuration assistance, and second level technical support to Deputy's customer base.
As a Tier II Engineer and the first escalated contact for Customer queries, you support the Deputy ecosystem as well as the related Integrations that work with it. You will work hand in hand with the different Support teams as well as the established Tier II team.
This role is frontend user support with the opportunity to learn backend systems, and expand long term into a Tier III Support Engineer.
Responsibilities
Provide level two technical support for Deputy ecosystem and related integrations
Triage technical issues, resolve problems independently and escalate where appropriately
Taking ownership of customer technical issues, including initial troubleshooting, identification of root causes, and issue resolution and communication
Achieve and maintain targeted case statistics such as number of cases closed or issues resolved, along with other established goals
Provide professional-level conversations with customers to gather information, troubleshoot, and resolve their technical inquiries
Identify and submit issues for advancement to the Engineering team
Document actions in tickets to effectively communicate information internally and to customers
1-2+ years of experience in supporting SaaS solutions for international customers
RestAPIs, Javascript or scripting experience
BS Degree or equivalent skill experience
Excellent communication skills and the ability to work in a fast-paced, team environment
Experience in a cloud environment - an advantage
Very customer-oriented and friendly - drive to achieve a satisfied customer, not just a technical resolution
Self-starter, able to learn new technologies "on the fly"
Collaborative team player
Ability to prioritise, manage time effectively and multitask