Lead Analyst - Strategic Finance & Operations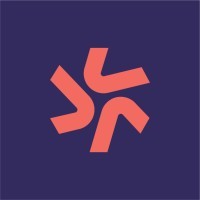 Deputy
IT, Accounting & Finance, Operations
Sydney, Australia
Posted on Tuesday, April 4, 2023
At Deputy we're on a mission to change the way the world works & we are looking for fantastic people to help us do that. Our mission is to simplify shift work, with a future state vision to enable thriving workplaces in every community.
Deputy is a SaaS Workforce Management Product company. HQ'd in Sydney (AU), with offices in Melbourne, London (UK), Atlanta and San Francisco (USA). We've helped hundreds of thousands of people across all industries in 70+ countries save time and money managing their hourly workforce so they can focus on what they do best, and be amazing.
You do not need to match every listed expectation to apply for this position. Here at Deputy, we know that diverse perspectives foster the innovation we need to be successful, and we are committed to building a team that encompasses a variety of backgrounds, experiences, and skills.
#LI-Hybrid
The Team
The overall purpose of the SFO team is to steer the company toward its goals. The SFO team are true strategic business partners and help each department delve deeper into current operational issues and create an action plan through strategic analysis. The SFO Team is ideally situated to identify key interdependencies and identify opportunities for efficiency improvement, yield and strategic advantage. There is tremendous potential for SFO to perpetually create value for Deputy.
The Why
We are looking for a motivated, data driven, results oriented Senior / Lead Analyst who can partner with various stakeholders to drive outcomes and support our SFO team in its role as a force multiplier within the business.
This role requires someone who is highly analytical and strategic, approaches problems in a structured manner, and is comfortable with ambiguity. To succeed in this role, you need to be decisive, collaborative and an exemplary people leader.
This role is based in Sydney, reporting to the Senior Director of Strategic Finance & Operations.
Responsibilities:
Leadership: Able to review and provide guidance to more junior team members on their day to day responsibilities. Able to effectively prioritise responsibilities and deliverables for their direct reports.
Board & Investor Relations: Supports the preparation of the board packs based on detailed outline from more senior team members with minimal supervision.
Financial Modelling: Build and maintain financial models quickly and with medium to high complexity. Can effectively supervise and guide others building equally complex financial models.
Financial Analysis: Easily interpret functional data and lead financial analysis. Demonstrates a strong understanding of underlying business drivers and can communicate this clearly to stakeholders.
Business Partnering: Able to influence cross-functional contributors and empower decision making to achieve company goals. Supports cross-functional initiatives that increase alignment and synergies across Deputy.
Planning and Reporting: Works with business partners to translate their vision into a financial forecast and understands departmental dependencies. Guides the team through recurring reporting cadences.
About you:
You likely have 5+ years of experience in finance or analytics at a tech company, venture capital or management consulting (or 5+ years and a Master's degree). You are familiar with SaaS revenue and efficiency metrics.
Ethically Grounded: Strong ethics and good character is a must.
Strategic thinker with an analytical mindset: You can interpret and glean meaningful insights from deep dives into operational data and use this to inspire action by putting financial issues in a larger strategic and operational context.
Strong People Skills: You are a strong detector of people's emotions. You work well with peers by putting the company first. You develop trust and rapport easily.
A Great Communicator: You are capable of communicating complex financial information in an easy to understand format.
Problem Solver: You are an expert in quantitative analysis who enjoys solving complex and unstructured problems, and you are able to effectively synthesise and present your insights to influence decisions. You are results oriented.
Ownership: You can anticipate problems & take ownership of issues, and help guide it forward, from inception to completion.
Data Driven: You know that truth lies in the data, and have a relentless focus on metrics, goals and detail. At the same time, you are capable of seeing the forest through the trees. You strive to make decisions justified by data. You have exceptional excel / data management skills.
Intellectually Curious: Proactive personality and strong eagerness to learn about the business, the industry, and new revenue models. You are inquisitive and persuasive.
Proficient Modeller: You are highly skilled at financial modelling and can translate business needs into complex models with ease.
WHY JOIN?
- Australian Hyper-Growth Startup - Head Office in Sydney
- Global Growth across APAC, America and EMEA.
PERKS
- Share Options
- Paternity/Maternity Leave Policies
- Personal Learning & Development Fund
- Flexible Work Policy
- Company wide Development & Coaching
- Hackathons
- Awards - "Your Time to Shine & Celebrate Success"
- Social Events & variety of social clubs (Books, LGBT, Games, Sports)
- Mental Health Support
- Munch & Learns
OUR MISSION
At Deputy we're on a mission to change the way the world works. Since 2008 over 200 million shifts have been rostered on Deputy, in over 90 countries, and across 245 different industries.
We're making it easier for businesses and teams to roster staff, manage leave, complete payroll and take the admin out of work so that our customers can focus on doing what they love. We hire amazing people to do what they're best at, and work with some incredible businesses all around the world.
Deputy believes in equal opportunity and that inclusiveness and diversity promotes innovation. Our global team members are from a variety of cultures. And we welcome different perspective and skills.
Interested? Apply now