Security Engineer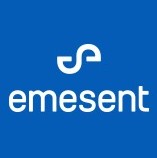 Emesent
Software Engineering
Brisbane QLD, Australia
Posted on Monday, February 27, 2023
Our Mission to be Bold and Impactful
- Work in a Fun and High Performing team!
- Act as the in house expert for security operations!
- Be a part of a growing company, selling and supporting our cutting edge technology!
How you contribute
As Emesent's Security Engineer you will be responsible for providing IT security evaluation, guidance and implementation across the business, ensuring secure data management and operational practices are in place. In this role you will be responsible for establishing and
strengthening Emesent's security posture. You will also undertake proactive monitoring and coordination of responses to address security alerts and incidents using industry best practice tools and processes.
This role is a full-time 12 month fixed-term position.
Here's what we need
Take full responsibility for Emesent's IT security framework in partnership with the IT Manager and Head of Operations
Act as a primary contact for internal security operations and escalation point for security related tickets.
Assist with the development and implementation of data security policies and procedures across all Emesent business units.
Conduct data security assessments, and report on security threats, make recommendations to support security activities.
Collaborate with other business units to ensure security policies and procedures are being implemented and adhered to.
Develop security playbooks, policies, and security related DR processes.
Monitor security alerts for potential events/incidents and escalate where necessary.
Implement and monitor the effectiveness of identity, endpoint, and threat controls to protect Emesent's information systems.
Facilitate security awareness training, testing, and advice for employees and third-party suppliers.
Participate in compliance and security audits, reviews, and improvement initiatives, providing evidence of secure processes and procedures in operation.
How you'll succeed
Demonstrated capability with a minimum of 5 years work experience in an IT security role.
Good working knowledge and experience with SIEM, EDR, AV, firewall, email/web gateway, network technologies
Microsoft Azure, Sentinel, Microsoft Advanced Defender
Experience with authentication and identity management platforms (Azure AD, SSO)
Working knowledge of ACSC Essential Eight, ACSC ISM, and ISO 27001/2 frameworks.
Excellent attention to detail, strong analytical and problem-solving skills.
Clear written and verbal communication.
Demonstrated experience detecting policy violations or security incidents using log management platforms and SIEM.
Demonstrated experience working with threat prevention and detection systems.
Comprehensive cloud, endpoint, identity, and network security knowledge.
Relevant qualification in Information Technology, Cyber Security, or related discipline (desirable).
Industry security certifications (CISSP, GSEC, CCSP, CISM, AZ-500, Security+, CEH) (desirable).
The added perks
Get a competitive remuneration package including superannuation.
Work alongside a friendly and passionate team on cutting edge technology! - We know that our success and growth is a result of our motivated and inspiring teams.
Take up our genuine learning and development opportunities.
Settle into our great work environment and facilities.
Chill out and enjoy our loaded kitchen facilities with games, snacks, drinks, fresh fruit and coffee machine provided.
Enjoy the flexibility to work from home a few days of the week and our greatly appreciated meeting free Wednesdays.
Take advantage of our office location in Milton - Enjoy the bustling cafes and tasty food options available!
Join in on our fun work events and activities such as 'Funky shirt Fridays!', 'Coffee Club!' and 'Emesent Radio'.
Work in comfort with a casual dress code.
Utilise our secure bike storage and shower facilities offered on-site.
Who Are We?
Emesent has built a reputation as the key leader in automating data collection in challenging environments. Our award-winning technology, Hovermap, utilises innovative hardware, advanced algorithms and machine learning to automate collection and analysis of the physical world. Customers are able to acquire data in GPS-denied environments gaining insights that were not possible before. Our rapidly growing customer base are in the fields of mining, infrastructure and survey & mapping.
Starting from a humble vision in Brisbane, Australia, with deep connections to Australia's globally recognised CSIRO, Emesent has made an emerging name for itself across the Globe and is successfully becoming a world leader in this unique industry of autonomous technology!
At Emesent we pride ourselves on the way our people operate, we embrace diversity and equal opportunity, and are committed to building a team that represents a variety of backgrounds.
Our global talents are a cut above the rest who are at the top of their game, thriving in a collaborative environment. The work culture here is inclusive with the perfect balance of delivering results and pushing the boundaries all whilst having a little fun!