Content Lead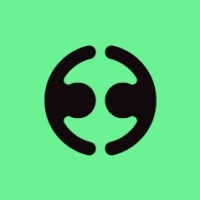 Employment Hero
Sydney, Australia · Auburn NSW 2144, Australia
Posted on Monday, November 28, 2022
Description
Employment Hero is an Australian tech unicorn - valued at over $1.25 billion.
Our world-class software is the easiest way for small and medium-sized businesses to manage HR, payroll, employee engagement, and benefits. We've grown 100% year-on-year since our inception in 2014, and now service over 90,000 businesses and 850,000+ active users globally. We have exciting growth plans for 2023 and beyond, powered by our mission of making employment easier and more valuable for everyone.
We take a Remote First approach with our team. Employment Hero can hire across the world, so long as candidates have eligible working rights and are in a suitable timezone to their colleagues. If you've got the skills for the role and the passion for our mission then we want to hear from you!
Employment Hero celebrates diverse perspectives and experiences, we invite people of all backgrounds and identities to apply for this position.


The Role
The Content team requires a Content Lead to would work closely with our onboarding, customer support and product teams team to understand and improve our customer journeys through content.

This role will work with SMEs to develop content strategies that identify topics and the types of content needed to inform, guide and engage customers in setting up and using our platforms. This may include how-to guides, tutorials, videos, and other resources that can help customers get started with the platform. This role will also play a role in developing this content, so you will need to be passionate about the content craft as well.

You will work with a team of writers, designers, and other content specialists to produce high-quality content that meets the needs of the target audience. You will need to use analytics and other metrics to spot insights, track the performance of the content and make adjustments as needed to improve engagement and CX outcomes. The role will be 70% hands-on content creation and 30% work planning across the team content writers/creators (this will vary based on project lifecycles)

At EH, we love to innovate, especially with our content creation. Whether this means evaluating different content methods or utilising the latest AI to help create content, this role will provide plenty of opportunities to innovate continually.
Responsibilities
Content planning:
Identify content required to support our customer at various stages in their relationship with our business
Develop and distribute content plans that aligns with business and customer goals. These plans will need requirements to be broken at a task level in order to allocate and assign work.
Conduct research and analysis to identify customer needs, pain points, and content gaps.
Collaborate with cross-functional teams, such as marketing, product development, and customer support, to ensure content is aligned with other activities
Develop and maintain content guidelines, including style guides, tone of voice, and messaging.
Stay up to date with internal product updates, industry trends and best practices to ensure content remains relevant and engaging.

Content Creation and Optimisation:
Craft compelling written content to help customers self-serve within our digital channels (customer hub, help centre, website) across onboarding and support stages
Use data to track support performance of content and where improvements need to be made
Work with internal subject matter experts and teams to develop a strong understanding of the content you are writing.
Work with our internal design team to make your content multimedia, engaging and optimised for each channel.
Make sure our brand guidelines and content style guides, including tone of voice, values and visual identity, are adhered to at all times.
Work with our support writers and content specialists to optimise and deliver best-in-class customer and employee content, and optimise existing website content as needed.
Partner with our content and marketing teams to ensure all-around consistency (style, fonts, images and tone), to drive synergies in content across the Go-to-Market and CX Teams.
Continually seek to understand the capabilities and technical constraints of the Employment Hero ecosystem, to drive optimisation by reducing customer and Hero effort.
Champion and push for the best possible customer experiences
Task allocation and resource management:
Proactively plan and identify upcoming content requests (product updates, optimisation opportunities of existing content from data)
Maintain an upcoming plan of content initiatives showing alignment to product releases (cross linked content, marketing, product dependencies)
Ensures briefs are accurately obtained or scoped and resourced with an appropriate content team member
Ensures resources are allocated appropriately and the team meet all deadlines while achieving maximum output
Raise any issues early to team manager, project owners and stakeholders that require attention or escalation;
Managing conflicting due dates and resource priorities with a logical approach and in a collaborative manner to ensure
Work with the team manager to prioritise work if/when competing priorities emerge
Regularly review analytics and data insights to identify sections within our customer hub that can promote higher self-service usage and reduce support requests.
Requirements
Strong interpersonal and communication skills
Experience working remotely and across multiple time zones.
3+ years of experience as a copywriter, content manager, or related content-creating roles is preferred.
Experience with updating and editing content within content management systems/platforms using HTML or WYSIWYG editors
Experience working cross-functionally, synthesising feedback and input from product management, engineering, marketing, front-line teams, and user research to drive content roadmaps.
Tertiary qualification in Communications, Marketing, Business, or similar.
Experience with omnichannel support software, such as Zendesk or similar.
Experience working in B2C and B2B industries, SaaS or HR companies respectively.
Benefits
Self, health, wealth and happiness programs
Remote-first and flexible working arrangements
Our Sydney office is dog friendly and remains open for team meetings, collaboration days and those who need a day away from their home office (we are a COVID-safe workspace for those who choose to use it!)
A generous budget to spend on setting up your home office (if you need a desk, chair, screen? You name it!)
We set you up for success with the latest and greatest hardware, tools and tech
Continuing education / post-graduate assistance program
Virtual yoga classes
Weekly virtual happy-hour and social events to get to know your new colleagues
Quarterly & yearly team celebrations
Access to the EH Employee Benefits Program and Hero Rewards Shop, of course!
Why join Employment Hero?
Raised $181M achieving unicorn status February 2022
LinkedIn Top 25 Startups 2021, ranked #2 in Australia
The Australian Top 100 Innovators List 2021
Raised $140M Series E round led by Insight Partners July 2021
Raised $45M Series D round led by Seek 2021
Deloitte Technology Fast 50 2020, ranked #42 in Australia
LinkedIn Top 10 Startups 2020
Raised $22M Series C Round led by Seek July 2019
Raised $8 mill series B round led by Seek and OneVentures
Deloitte Technology Fast 50 2019, ranked #20 in Australia
GetApp Category Leader Q1 2019
Deloitte Technology Fast 50 2018, ranked #12 in Australia
HRD Gold Medalist - Human Capital Management Systems 2018
HRD Gold Medalist - Rewards and Recognition Service Provider 2018
HRD Rewards and Recognition Employer of Choice 2018
LinkedIn Top 25 Startups 2018
EY Entrepreneur of the Year National Finalist 2018
**When applying for this position, please fill out all of the application questions, thank you**
#anz
#LI-DB1