Senior Manager, Implementations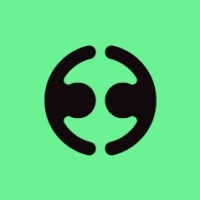 Employment Hero
Australia
Posted on Wednesday, February 22, 2023
Description
Employment Hero is an Australian tech unicorn - valued at over $1.25 billion. Our world-class software is the easiest way for small and medium-sized businesses to manage HR, payroll, employee engagement, and benefits. We've grown 100% year-on-year since our inception in 2014, and now service over 200,000 businesses and 1 million+ active users globally. We have exciting growth plans for 2023 and beyond, powered by our mission of making employment easier and more valuable for everyone.
We take a Remote First approach with our team. Employment Hero can hire across the world, so long as candidates have eligible working rights and are in a suitable timezone to their colleagues. If you've got the skills for the role and the passion for our mission then we want to hear from you!
Employment Hero celebrates diverse perspectives and experiences, we invite people of all backgrounds and identities to apply for this position.




The Role
Our Managed Implementations teams are responsible for implementing the Employment Hero platform with customers and partners. Recently customer research, along with team and customer feedback, has shown we have need to review the way our managed implementations team provide services in order to meet customer expectations and increase employee happiness. As such we are looking for an experienced person to lead our Managed Implementations teams to better consult with and educate our small to medium business customers to ensure their managed implementation is completed in a timely manner, and allows their businesses to fully configure, roll out and optimise the platform for their business needs.
This role requires an individual with proven leadership of project management and implementation teams within a SaaS environment including scoping, implementation, education and adoption. This includes leading the end-to-end redesign of how we deliver our manage implementations offering; and the preparation of customer presentations, configurations, budgetary proposals, and detailed Statement of Work documents.
In order to meet our growth needs Employment Hero utilises managed implementation partners to take project overflow, and this role will include driving our partners to the same standards and processes you develop for the internal managed teams, to ensure a high level of customer satisfaction. This may include assessing, negotiating MSA's and onboarding new implementations partners over time, therefore, commercial experience is essential.
This role will also collaborate closely with our sales team and solutions consultants to ensure we successfully enable our sales team, by providing them with the critical collateral and education to understand and sell this solution to customers.
This is an exciting time to join the team and be part of transformative change in the way we help customers implement our platform. Experience in a fast paced or start up environment will be highly regarded.
Responsibilities
Review our overall approach to managed implementations and bring into line with best practice SaaS standards and EH values.
Direct and manage activities on a portfolio of implementations overseeing the project managers to deliver on-time, on-budget, and profitable engagements to a high degree of customer satisfaction.
The role requires someone to be flexible; who is able to balance strong leadership and mentoring, as well as delivery of key outcome measures and drive operational improvement.
You will be 'hands on' to understand the business, as well and getting things done; whilst thriving in a start-up environment. Uncertainty and high velocity of change is seen as an opportunity to build our business, brand and function.
The role will continually partner with other CX and non-CX teams to ensure end to end optimisation.
You will have a proven track record of how to do the role of your team, and as the leader of this team, you will need to lead through doing. This will enable growth and on-going improvement as we continue to grow at pace.
You will have a 'can do' attitude and be able to demonstrate deep project management and experience improvement technical expertise and coaching ability.
You will naturally develop strategic and tactical initiatives, processes and workflows by leading these teams and being close to our customers everyday.
You will work with quantitative and qualitative insights from our CX Operations teams to develop your teams to drive experience measurements upward. Structured and unstructured data are seen as a gift, as well as sought out to remove waste work in your teams and processes.
You will need to be commercially astute and understand how to drive commercial outcomes via service excellence, operational improvement & negotiation.
Manage our implementations overflow parters including vendor management, contract creation & negotiations.
This is a new role within a new team structure and as such, there may be additional responsibilities and ways of managing our partner teams. To be successful you will need to be being comfortable working with ambiguity and understand we are in a period of high change, by leading from the front.
Requirements
5+ years of leading implementation services for external customers, including management of Team Leads and Project Manager's.
Experience in a fast paced or start up environment, or previous experience in implementations of SaaS products will be highly regarded.
Solid understanding of project management methodologies and ability to scope and select project management software.
Payroll implementations, payroll consulting or payroll management experience with HR knowledge will be highly regarded.
Strong professional consulting skills (i.e. negotiation, client relationship management, scope management).
Experience in Business Process Outsourcing (BPO).
Experience in end to end process design and continuous improvement frameworks including Voice of the Customer (VoC).
You have strong problem solving skills, with a drive for action and outcomes.
Exceptional stakeholder management skills.
Strong commercial acumen.
Excellent communication skills, both verbal and written.
Analytical ability to review performance data and extract learnings and trends.
Self-motivated and positive. Able to handle pressure with a can do attitude.
Comfortable learning and using a wide range of web based apps and software tooling.
Familiarity with relevant employment legislation and guidelines. A working knowledge of Modern Awards, EBAs and Fair Work rules is a plus!
Benefits
Self, health, wealth and happiness programs.
Remote-first and flexible working arrangements.
Our Sydney office is dog friendly and remains open for team meetings, collaboration days and those who need a day away from their home office (we are a COVID-safe workspace for those who choose to use it!).
A generous budget to spend on setting up your home office (if you need a desk, chair, screen? You name it!).
We set you up for success with the latest and greatest hardware, tools and tech.
Continuing education / post-graduate assistance program.
Virtual yoga classes.
Weekly virtual happy-hour and social events to get to know your new colleagues.
Quarterly & yearly team celebrations.
Access to the EH Employee Benefits Program and Hero Rewards Shop, of course!
Employee Share Option Program: be an owner of Employment Hero!
Why join Employment Hero?
Raised $181M achieving unicorn status February 2022
LinkedIn Top 25 Startups 2021, ranked #2 in Australia
The Australian Top 100 Innovators List 2021
Raised $140M Series E round led by Insight Partners July 2021
Raised $45M Series D round led by Seek 2021
Deloitte Technology Fast 50 2020, ranked #42 in Australia
LinkedIn Top 10 Startups 2020
Raised $22M Series C Round led by Seek July 2019
Raised $8 mill series B round led by Seek and OneVentures
Deloitte Technology Fast 50 2019, ranked #20 in Australia
GetApp Category Leader Q1 2019
Deloitte Technology Fast 50 2018, ranked #12 in Australia
HRD Gold Medalist - Human Capital Management Systems 2018
HRD Gold Medalist - Rewards and Recognition Service Provider 2018
HRD Rewards and Recognition Employer of Choice 2018
LinkedIn Top 25 Startups 2018
EY Entrepreneur of the Year National Finalist 2018


**When applying for this position, please fill out all of the application questions, thank you**
#anz
#LI-JW1