Global PR & Communications Manager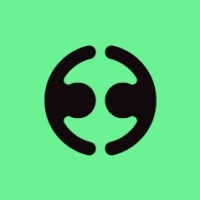 Employment Hero
Marketing & Communications
Singapore
Posted on Friday, May 12, 2023
Description
About us:
Employment Hero is an Australian tech unicorn - valued at over $1.25 billion.

Our world-class software is the easiest way for small and medium-sized businesses to manage HR, payroll, employee engagement, and benefits. We've grown 100% year-on-year since our inception in 2014, and now service over 200,000 businesses and 1 million + active users globally. We have exciting growth plans for 2023 and beyond, powered by our mission of making employment easier and more valuable for everyone.
We believe in distributed employment and take a 'Remote First' approach with our team. Employment Hero can hire across the globe, assuming that candidates have eligible working rights and are in a suitable timezone. If you've got the skills for the role and the passion for our mission then we want to hear from you!
We would love to find someone based in the UK, Singapore or Malaysia for this role!
The role:
Employment Hero's Brand & Content marketing team is growing! We're seeking an experienced and driven PR & Communications Manager who will lead our public relations efforts globally. Reporting to our Head of Brand and Content and working closely with our PR agencies you'll be responsible for driving growth in our share of voice and maintaining our reputation as a market leader.
We believe in distributed employment and take a 'Remote First' approach with our team. This position can be done 100% remotely from anywhere.
Employment Hero celebrates diverse perspectives and experiences, we invite people of all backgrounds and identities to apply for this position.
To apply:
Please submit your CV and provide 2-3 case studies of past campaign work. Successful candidates will be asked to complete a task to demonstrate their understanding of communications strategy and media understanding.
Responsibilities:
Lead our global PR strategy for Employment Hero, Swag and the Employment Hero Partner Network!
Manage and drive value from relationships with our network of local PR agencies in ANZ, SEA and the UK.
Organise and deliver thought-provoking campaigns that create 'lightning strike' moments across all our key markets.
Monitor and report regularly on earned media performance indicators such as reach, impressions, share of voice and sentiment analysis.
Help clarify and communicate business strategy and point of view through media press releases and interviews.
Be one step ahead of trends and newsworthy events, always on the lookout for new opportunities to align our purpose to what's happening in the news.
On occasion help write and produce press releases, announcements and thought leadership content.
Work collaboratively with our Executive Leadership Team, our Insights Research Manager and global team of Content Writers and Growth Marketing Specialists to amplify our reach.
Qualifications:
Proven media and communications strategy experience (minimum 4) in a marketing, media or agency environment.
Excellent writing, editorial, grammar and verbal communication skills.
The ideal candidate will have an understanding of global business audiences, and be able to identify emerging content opportunities from the news cycle.
The ideal candidate will be able to confidently balance a localised tone of voice and the Employment Hero brand's tone of voice.
The ideal candidate will have strong asynchronous communication skills, and will be able to confidently manage a flexible calendar to meet with team members across multiple time zones on a weekly basis (UK, Singapore/Malaysia, New Zealand and Australia).
Confidence in interpreting data and insights.
Confidence in reporting content and campaign effectiveness using tools like Google Analytics, Sheets and Meltwater.
Motivated self-starter with the ability to work in a fast-paced environment (things can change quickly at Employment Hero!)
Understanding of the content funnel, social media or digital advertising experience a plus.
Experience with Meltwater and Wordpress a plus.
Why join Employment Hero?
* Raised $181M achieving unicorn status in February 2022
* LinkedIn Top 25 Startups 2021, ranked #2 in Australia
* The Australian Top 100 Innovators List 2021
* Raised $140M Series E round led by Insight Partners July 2021
* Raised $45M Series D round led by Seek 2021
* Deloitte Technology Fast 50 2020, ranked #42 in Australia
* LinkedIn Top 10 Startups 2020
* Raised $22M Series C Round led by Seek July 2019
* Raised $8 mill series B round led by Seek and OneVentures
* Deloitte Technology Fast 50 2019, ranked #20 in Australia
* GetApp Category Leader Q1 2019
* Deloitte Technology Fast 50 2018, ranked #12 in Australia
* HRD Gold Medalist - Human Capital Management Systems 2018
* HRD Gold Medalist - Rewards and Recognition Service Provider 2018
* HRD Rewards and Recognition Employer of Choice 2018
* LinkedIn Top 25 Startups 2018
* EY Entrepreneur of the Year National Finalist 2018
Note to Recruiters:Employment Hero has a dedicated in-house recruitment team who are focused on finding the very best talent for our organisation and we kindly request that Recruiters do not contact us regarding assisting with our job vacancies. While we appreciate your interest and expertise, we have everything we need in-house to attract and hire the right candidates for our team. Thank you.
#LI-DA1
#LI-Remote