Data Engineer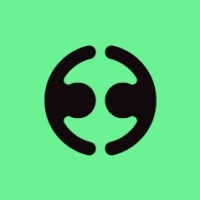 Employment Hero
Software Engineering, Data Science
Vietnam
Posted on Tuesday, May 16, 2023
Description
Employment Hero is an Australian tech unicorn - valued at over $1.25 billion.
Our world-class software is the easiest way for small and medium-sized businesses to manage HR, payroll, employee engagement, and benefits. We've grown 100% year-on-year since our inception in 2014, and now service over 200,000 businesses and over 1 Million active users globally. We have exciting growth plans for 2023 and beyond, powered by our mission of making employment easier and more valuable for everyone.
We take a Remote First approach with our team. Employment Hero can hire across the world, so long as candidates have eligible working rights and are in a suitable timezone to their colleagues. If you've got the skills for the role and the passion for our mission then we want to hear from you!
Exciting Data Engineer Opportunity in a Thriving Team!
Join us on an exhilarating journey as we revolutionise our data-driven capabilities! We're seeking a passionate and innovative Data Engineer to be part of our rapidly growing team. This brand-new role offers an incredible opportunity to shape our data infrastructure and drive our success.
As a Data Engineer, you'll be at the forefront of designing and implementing cutting-edge data pipelines, seamlessly moving data from diverse sources to our robust storage systems. Building and managing data warehouses will be your pivotal responsibility, including selecting technology, designing schemas, and optimising queries for peak performance.
Ensuring data quality and consistency is paramount. You'll establish data validation rules and implement cleaning processes to eliminate errors and inconsistencies. By creating data models, you'll define relationships between entities, enabling insightful analysis and reporting.
Developing data processing pipelines, you'll convert raw data into usable formats, leveraging your expertise in programming languages such as Python, Java, Scala, and SQL. Robust monitoring and logging systems will be set up to track performance, detect issues, and troubleshoot problems effectively.
Collaborating closely with our brilliant data scientists and analysts, you'll understand their needs and ensure data availability and accessibility in the right format and at the right time.
Skills and Experience:

✅ Proficiency in Python, Java, Scala, and SQL.
✅ Experience with Hadoop and Spark.
✅ Familiarity with ETL tools (Fivetran, Airflow, Dagster, Apache NiFi, Talend, Informatica).
✅ Cloud platform experience (AWS, Azure, GCP).
✅ Strong capabilities in building, troubleshooting, optimising, and monitoring data pipelines.
✅ Knowledge of Data Warehouses, Data Lakes, and NoSQL databases.
✅ Data modeling and database design proficiency.
Bonus Skills:
🌟 DevOps practices and tools for reliable and scalable data solutions.
This is a fantastic opportunity to join a dynamic team on the forefront of innovation. We offer a vibrant and supportive work environment where your ideas are valued and creativity is encouraged. Shape our data landscape and drive our success by applying now!
Some of our benefits:
Remote-first! With flexible working arrangements.
Participate in our Employee Share Options Program - you'll be a part owner of Employment Hero
20 days vacation leave, plus 1 Leisure Rules day a year
Self, health, wealth and happiness programs
We set you up for success with the latest and greatest hardware, tools and tech + a generous budget to spend on setting up your home office (if you need a desk, chair, screen? You name it!)
Budgets towards continuing your learning and other generous allowances
International annual company conference (Last conference we went to Phuket, Thailand!)
Refer friends to open jobs and receive a cash bonus for every successful referral you make
Our HCM office is always open, modern and welcoming, for those who choose to visit.
Our team values and embraces a range of perspectives and experiences. We welcome individuals of all backgrounds and identities to apply for this position.
Why join Employment Hero?
* Raised $181M achieving unicorn status in February 2022
* LinkedIn Top 25 Startups 2021, ranked #2 in Australia
* The Australian Top 100 Innovators List 2021
* Raised $140M Series E round led by Insight Partners July 2021
* Raised $45M Series D round led by Seek 2021
* Deloitte Technology Fast 50 2020, ranked #42 in Australia
* LinkedIn Top 10 Startups 2020
* Raised $22M Series C Round led by Seek July 2019
* Raised $8 mill series B round led by Seek and OneVentures
* Deloitte Technology Fast 50 2019, ranked #20 in Australia
* GetApp Category Leader Q1 2019
* Deloitte Technology Fast 50 2018, ranked #12 in Australia
* HRD Gold Medalist - Human Capital Management Systems 2018
* HRD Gold Medalist - Rewards and Recognition Service Provider 2018
* HRD Rewards and Recognition Employer of Choice 2018
* LinkedIn Top 25 Startups 2018
* EY Entrepreneur of the Year National Finalist 2018
#LI-HM1
#LI-Remote