Implementations Coordinator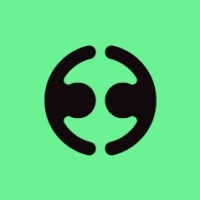 Employment Hero
Operations
Sydney, Australia · Australia
Posted on Friday, May 19, 2023
Description
Employment Hero is an Australian tech unicorn - valued at over $1 billion. Our world-class software is the easiest way for small to medium-sized businesses to manage HR, payroll, employee engagement, and benefits. We've grown 100% year on year since inception, and expanded globally in late 2020. We now service over 80,000 businesses and we will continue to grow rapidly in 2022 and beyond.
Employment Hero recently acquired KeyPay, a workforce and payroll management solution. Buoyed by the acquisition, KeyPay will still serve the broader industry and its partners as we commit to powering its purpose through different channels; whether directly through its platform or via a myriad of different partners, including HR providers, accountants in public practice and financial institutions. In combination with KeyPay, Employment Hero now offers a suite of total employment management solutions that covers four key pillars: Talent Solutions, Core HR, Payroll, and eBenefits.
We believe in distributed employment and take a 'Remote First' approach with our team. Employment Hero can hire across the globe, assuming that candidates have eligible working rights and are in a suitable timezone. If you've got the skills for the role and the passion for our mission then we want to hear from you!
Employment Hero celebrates diverse perspectives and experiences, we invite people of all backgrounds and identities to apply for this position.
The Role
Our Customer Experience Delivery teams are responsible for implementing the Employment Hero platform with customers. As our Implementations Coordinator, you will be responsible for assisting with the management of our one-to-many implementation programs and are essential to ensuring timely and successful implementations with our customers. You will work with specialists from our implementations teams to help deliver great outcomes for our customers such as customer engagement, cycle time, quality, and customer satisfaction.
This role is dynamic. You will be assisting the team with tasks to manage a large volume of work with ambitious timeframes. To be successful, you will need top notch customer service skills, great attention to detail and enjoy getting stuck in and proactively solving problems as they arise.
This is a great opportunity to start your career in tech and would suit a recent graduate or someone early in their career.
Responsibilities
Assist the implementation team with the customer's journey from the completion of sale to system go-live and business as usual
Manage customer reengagement via proactive outbound phone and email if they drop off their implementation journey
Identify and escalate customer issues in a timely and proactive manner
Coordinate customer communications
Work with the implementation team to administer allocated project tasks to a high standard, with no errors that impact the customer
Maintain data in our business management systems (e.g. sales, support, project management, time tracking) to ensure it is accurate and current
Monitor portfolios and update the status of individual projects regularly and accurately.


Requirements

2+ years in a customer facing role
1+ years in an administrative role
Experience with working with multiple stakeholders to achieve outcomes
Strong and empathetic communication
Accurate Data management and reporting
Excellent time management and schedule organisation skills
Intermediate Excel / Google Sheets experience
Customer retention experience desirable
Experience with HR and payroll desirable


Benefits

Self, health, wealth and happiness programs
Remote-first and flexible working arrangements
Our Sydney office is dog friendly and remains open for team meetings, collaboration days and those who need a day away from their home office (we are a COVID-safe workspace for those who choose to use it!)
A generous budget to spend on setting up your home office (if you need a desk, chair, screen? You name it!)
We set you up for success with the latest and greatest hardware, tools and tech
Continuing education / post-graduate assistance program
Virtual yoga classes
Weekly virtual happy-hour and social events to get to know your new colleagues
Quarterly & yearly team celebrations
Access to the EH Employee Benefits Program and Hero Rewards Shop, of course!
Employee Share Option Program: be an owner of Employment Hero!


Why join Employment Hero?
* Raised $181M achieving unicorn status February 2022
* LinkedIn Top 25 Startups 2021, ranked #2 in Australia
* The Australian Top 100 Innovators List 2021
* Raised $140M Series E round led by Insight Partners July 2021
* Raised $45M Series D round led by Seek 2021
* Deloitte Technology Fast 50 2020, ranked #42 in Australia
* LinkedIn Top 10 Startups 2020
* Raised $22M Series C Round led by Seek July 2019
* Raised $8 mill series B round led by Seek and OneVentures
* Deloitte Technology Fast 50 2019, ranked #20 in Australia
* GetApp Category Leader Q1 2019
* Deloitte Technology Fast 50 2018, ranked #12 in Australia
* HRD Gold Medalist - Human Capital Management Systems 2018
* HRD Gold Medalist - Rewards and Recognition Service Provider 2018
* HRD Rewards and Recognition Employer of Choice 2018
* LinkedIn Top 25 Startups 2018
* EY Entrepreneur of the Year National Finalist 2018
**When applying for this position, please fill out all of the application questions, thank you**
#anz
#LI-DB1