CRM Coordinator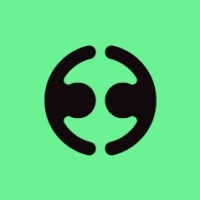 Employment Hero
Administration
Sydney, Australia · Australia
Posted on Wednesday, May 24, 2023
Description
Employment Hero is an Australian tech unicorn - valued at over $1.25 billion. Our world-class software is the easiest way for small and medium-sized businesses to manage HR, payroll, employee engagement, and benefits. We've grown 100% year-on-year since our inception in 2014, and now service over 200,000 businesses and 1 million+ active users globally. We have exciting growth plans for 2023 and beyond, powered by our mission of making employment easier and more valuable for everyone.
We take a Remote First approach with our team. Employment Hero can hire across the world, so long as candidates have eligible working rights and are in a suitable timezone to their colleagues. If you've got the skills for the role and the passion for our mission then we want to hear from you!
We're proudly expanding our growth marketing team! As our new CRM Coordinator, you'll assist in building and optimising sophisticated email marketing campaigns.

Joining a successful team of CRM Specialists, reporting to our CRM Manager. You'll have the opportunity to work cross-functionally with the wider marketing team and learn from some fantastic mentors.
Employment Hero celebrates diverse perspectives and experiences, we invite people of all backgrounds and identities to apply for this position.
Responsibilities
Build, test & execute nurture campaigns & audience segments within Salesforce/Marketo & Drift
Assist in the development of new & innovative automated nurture programs
Assist with reporting & optimisation of existing campaigns & programs being able to communicate the value of campaigns & programs to wider teams across the business
Create relevant content for Email & Drift communications
Utilize best-in-market MarTech, including automated systems and analytics platforms
Monitor data feeds to ensure they are accurate.
Requirements
Degree qualified in marketing or a related field (desired)
1-3 years experience in a Direct marketing or related professional environment
A creative problem solver and critical thinker, with great attention to detail
You have good communication skills and proficient with Excel
Experience with Salesforce and Marketo (or similar CRM/marketing automation platforms)
Comfortable and confident explaining your ideas, taking briefs, and participating in brainstorming sessions
Able to work independently in a "remote first" work environment and to agreed deadlines
These things would be an added bonus, but they aren't necessary!
Basic knowledge of HTML & CSS and/or SMS marketing
Experience in a B2B SaaS business
Benefits
Self, health, wealth and happiness programs
Remote first and flexible working arrangements
A generous budget to spend on setting up your home office (if you need a desk, chair, or screen? We've got you covered!)
We set you up for success with the latest and greatest hardware, tools and tech
Learning & development (including an external study policy, live monthly professional development classrooms, and premium online learning content!)
Social events to get to know your new colleagues
Employee Share Option Program: be an owner of Employment Hero!
Why join Employment Hero?
* Raised $181M achieving unicorn status February 2022
* LinkedIn Top 25 Startups 2021, ranked #2 in Australia
* The Australian Top 100 Innovators List 2021
* Raised $140M Series E round led by Insight Partners July 2021
* Raised $45M Series D round led by Seek 2021
* Deloitte Technology Fast 50 2020, ranked #42 in Australia
* LinkedIn Top 10 Startups 2020
* Raised $22M Series C Round led by Seek July 2019
* Raised $8 mill series B round led by Seek and OneVentures
* Deloitte Technology Fast 50 2019, ranked #20 in Australia
* GetApp Category Leader Q1 2019
* Deloitte Technology Fast 50 2018, ranked #12 in Australia
* HRD Gold Medalist - Human Capital Management Systems 2018
* HRD Gold Medalist - Rewards and Recognition Service Provider 2018
* HRD Rewards and Recognition Employer of Choice 2018
* LinkedIn Top 25 Startups 2018
* EY Entrepreneur of the Year National Finalist 2018