Pharmacy Assistant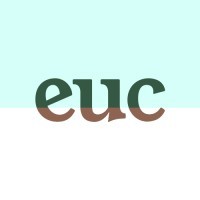 Eucalyptus
Administration
Queensland, Australia
Posted on Monday, September 26, 2022
Eucalyptus (or 'Euc' for short) is a healthcare technology organisation on a mission to deliver high-touch, high-quality care to millions of patients. We have 4 healthcare brands that form the connective tissue between telehealth consults with doctors, pharmacy delivery and ongoing patient care. Our goal is to provide a differentiated and comprehensive care experience for a wide variety of patients and conditions.
We're well funded, having raised over $100M with our Series C round led by Aussie and US venture capital funds who were early backers of Airbnb, Canva, Uber, and Spotify.
We're not your typical start-up, and we don't want typical candidates either. If you're an out-of-the-box thinker, a trendsetter, a risk-taker, and passionate about making a difference in the world, and be a part of building something extraordinary – keep on reading!
About the Role
We like to do things a bit different... we are a Telehealth company taking an alternate approach to the traditional pharmacy - we specialise in the online pharmacy space.
With consumer habits changing and high demand for digital health services, we have connected patients to doctors and pharmacists with medication delivered from our pharmacy to patients Australia-wide.
Our pharmacy specialises in custom-made medicine and the delivery of niche pharmacy services. We are a dynamic team that takes an alternate approach to traditional pharmacy.
EUC's second warehouse allows us to compound, pick, pack and ultimately deliver treatments to patients conveniently and discretely, helping them access the care they need. It's a second-of-its-kind facility, based in Geebung, QLD.
What you'll do:
As the Pharmacy Assistant reporting to the Cloud Site Manager, you will have the opportunity to join our pharmacy team to take charge of the following tasks:
Assist Pharmacists by labelling patient medications
Fold boxes and CMIs in preparation for packing orders
Assist packing temperature-sensitive medications in the cold room
Pick, pack, and manifest OTC (over the counter) orders
You'll have:
Previous pharmacy experience
Warehouse or pick packing experience
High affinity for detail and precision when working
Ability to take on feedback and use it to catalyse personal growth and change
High standard of presentation and grooming
Attention to detail and Accuracy
The ability to work in a team
We're looking for:
Previous experience dispensing in a Pharmacy
Someone with a passion for Pharmacy and Customer Service
Someone that's reliable and punctual
Basic computer skills (Google docs/sheets)
Certificate 2 in Community Pharmacy is advantageous
So, why join Eucalyptus?
We work with doctors, specialists, pharmacists, and medical professionals from all over the country, and our 5 brands speak to different people at different stages of their life and needs.We have built a patient-centric platform that provides end-to-end healthcare at scale and we've managed to do all this, in just 3 years!
Benefits:
9-5 working hours. No early morning deliveries.
Snacks and drinks provided.
A relaxation area for breaks.
We are a small, close-knit team.