Operations Lead, Germany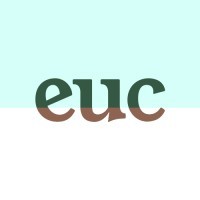 Eucalyptus
Operations
Berlin, Germany
Posted on Tuesday, November 15, 2022
Eucalyptus (or 'Euc' for short) is a healthcare technology organisation on a mission to deliver high-touch, high-quality care to millions of patients. We have 4 healthcare brands that form the connective tissue between telehealth consults with doctors, pharmacy delivery and ongoing patient care. Our goal is to provide a differentiated and comprehensive care experience for a wide variety of patients and conditions.
We're well funded, having raised over $100M with our Series C round led by Aussie and US venture capital funds who were early backers of Airbnb, Canva, Uber, and Spotify.
We're not your typical start-up, and we don't want typical candidates either. If you're an out-of-the-box thinker, a trendsetter, a risk-taker, and passionate about making a difference in the world, and be a part of building something extraordinary – keep on reading!
About The Role
We're looking for a 'smooth operator' that speaks fluent German and English to lead, scale and optimise the quality, safety and efficiency of our end-to-end operations in Germany, including managing key operational partners (pharmacy, clinicians, suppliers, fulfilment) and internally provisioned service teams (medical support, patient experience / customer support).
The role is based in Germany, reporting directly to the Germany Country Manager.
The role will require a strong operational skill set and you will be required to use qualitative and quantitative data to make informed decisions about how we prioritise commercial opportunities and execute on initiatives that create lasting patient outcomes. We are looking for an incredibly structured thinker with a relentless focus on understanding the 'why', forming testable hypotheses and using data to drive decisions. You synthesise tonnes of info; you build a clear vision; you document your work - in short, you turn chaos into clarity.
We are a young company with experimentation as part of our DNA. We frequently iterate to conviction with a strong hypotheses-led culture. The whole company sets quarterly OKRs and has the ability to rapidly shift gears in response to new insights, or changing market conditions in order to deliver on our company-wide objectives. It is critical for us that you share these philosophies, are adaptable to change and comfortable with solving for ambiguity.
Join us to be a critical part of our growth journey here in Germany!
What you'll do (Responsibilities):
Design and lead operational initiatives which will result in an exceptional partner pharmacy network, continuously improving logistics and fulfilment process and world-class health practitioner and patient support interactions for our patients.
Deliver on key operational targets around safety, quality and effectiveness of our service offering
Coordinate and manage our operational partner network (ie. pharmacists, doctors, suppliers)
Build and manage a local team to support our growing patient base in Germany
Analyse industry and patient trends to track, report and execute with the teams to optimise for growth and shift resources into the right areas
Lead quarterly country-specific reviews and executive engagement for the wider business within our operational partnerships to deliver on the growth agenda
Collaborate and partner on cross-functional projects in close collaboration with our Australian and UK headquarters
About You (Skills and Experiences)
At least 3-4+ years in consulting, technology, venture capital and / or start-up space (particularly in an operational role, and bonus for prior experience working with / for B2C consumer brands)
Bilingual: Communicate fluently in German and English (bonus - if you're proficient in other European languages)
Skilled problem solver: Robust analytical capabilities & attention to detail, with the ability to synthesise findings, draw out insights and execute on recommendations.
Manage many things at once: Strong ability to prioritise, manage multiple projects end to end and deliver growth results within a highly ambiguous environment
Executional powerhouse: Strategy is simple, achieving it through flawless execution is what's hard. Maintaining momentum will require good judgment and acting quickly within a fast-paced environment.
Patient-first: Possesses an entrepreneurial and 'patient-first' mindset, highly driven to reach the best clinical and experience outcomes for our patients
Team player: We're still a small team and there will be blurred lines between roles. We will all need to pitch in to get the job done. This includes motivating the team, prioritising what will move the needle and being ready to help others, regardless of task or team.
Strong generalist toolkit: Exceptional written, presentation, and verbal communications skills that can be applied across organisational levels, countries and cultures. Comfortable with numbers and synthesising data into clear insights and opportunities.
So, why join Eucalyptus?
We are on a growth journey - in Germany we went from 0 to 500+ patients in just 4 weeks, and in the UK to 3,000+ in just 8 months! In Australia we have delivered nearly 1m consults and have over 100k active patients
Work with best-in-class doctors, specialists, pharmacists, and medical professionals from all over the world, and our 4 brands speak to different people at different stages of their life and needs
We are proud to have built a patient-centric platform that provides end-to-end healthcare at scale
Learn from some world-class marketers, engineers, creatives, operations specialists, and medical professionals - joining a diverse team from McKinsey, Bain, Atlassian, Canva, Google, Optiver, Koala, Manual and many many more
Offer a competitive remuneration package plus government contributions
Strong culture of work-life balance and supported by flexible working hours
Fun office parties and team dinners so you can bond with your team regularly (check us out on instagram @euc.alypt.us)
Eucalyptus and brand merch designed by our very own in-house creative team