Dispensers & Pharmacy Technicians, Birmingham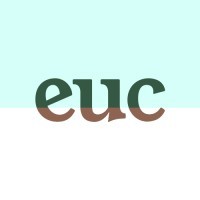 Eucalyptus
Birmingham, UK
Posted on Wednesday, February 22, 2023
Eucalyptus (or 'Euc' for short) is a healthcare technology organisation on a mission to deliver high-touch, high-quality care to millions of patients. We have 4 healthcare brands that form the connective tissue between telehealth consults with doctors, pharmacy delivery and ongoing patient care. Our goal is to provide a differentiated and comprehensive care experience for a wide variety of patients and conditions.
We're well funded, having raised over $100M with our Series C round led by Aussie and US venture capital funds who were early backers of Airbnb, Canva, Uber, and Spotify.
We're not your typical start-up, and we don't want typical candidates either. If you're an out-of-the-box thinker, a trendsetter, a risk-taker, and passionate about making a difference in the world, and be a part of building something extraordinary – keep on reading!
Eucalyptus (Euc) is a healthcare technology company that dreams, builds and runs digital healthcare companies. We are only a few years old but have already reached hundreds of thousands of patients to deliver them higher touch and higher quality care. We're ranked in the top 5 fastest-growing businesses in Australia.
Now we're in the UK too, see www.myjuniper.co.uk. We are a private (non-NHS) online-only pharmacy service with a focus on weight loss services for women. It's an incredible journey, and we'd love you to join us.
As a Pharmacy Technician or Dispenser, you will be responsible for:
Ensuring medicines are accurately dispensed to patients in accordance with the prescriber's intentions
Data-entry of prescriptions and picking/dispensing activities
Providing advice and support to our patients, where within your areas of competence
Working with the Superintendent and Clinical Pharmacist to ensure we operate a safe and efficient dispensing service at all times
Identifying issues and potential improvements in dispensing accuracy and patient safety and raise them with senior colleagues
Technicians only:
Providing constructive feedback to dispensing staff when errors are made
Carry out accuracy checks (if you are a checker)
Record and analyse near-misses in the pharmacy
Monitor your own accuracy and the quality and accuracy of others in the pharmacy team including packing staff
Own a set of key performance indicators for accuracy in the pharmacy
Carry out other non-checking dispensary duties as required
You'll definitely have...
NVQ2 or equivalent for Dispensers, or you are Registered technician qualification with the GPhC
Experience of working in community, hospital or industrial settings
You'll be...
Safety focused - you proactively manage risk and maintain compliance.
Customer obsessed - you are driven to deliver an exceptional patient experience.
Reliable - we can put our trust in you to deliver high-quality work on time.
A can-do attitude - incredible attention to detail and a true problem solver.
Tech literate - we will use the latest digital tools to run a modern, paperless digital pharmacy.
And it would be awesome if you also have...
Online / distance-selling pharmacy experience
Technicians: Accredited accuracy checking qualification with at least 1 years' checking experience
So, why join Eucalyptus?
We are on a growth journey, in the UK alone - we have gone from 0 to 7,000+ patients in our first year in the UK!
Work with best-in-class doctors, specialists, pharmacists, and medical professionals from all over the world, and our 4 brands speak to different people at different stages of their life and needs
Strong culture of work-life balance and supported by flexible working hours
We are proud to have built a patient-centric platform that provides end-to-end healthcare at scale
Learn from some world-class marketers, engineers, creatives, operations specialists, and medical professionals - joining a diverse team from Oviva, NHS, Atlassian, Canva, Google, McKinsey, Bain, Optiver, Koala, Manual and many many more.
We offer a competitive remuneration package - including a full sick pay scheme, carer's pay scheme and 5 weeks' holidays (plus Public Holidays too!)
Fun parties and team dinners so you can bond with your team regularly
Eucalyptus and brand merch designed by our very own in-house creative team