Product Manager, UK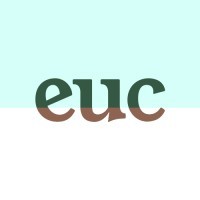 Eucalyptus
Product
London, UK
Posted on Tuesday, February 28, 2023
Eucalyptus (or 'Euc' for short) is a healthcare technology organisation on a mission to deliver high-touch, high-quality care to millions of patients. We have 4 healthcare brands that form the connective tissue between telehealth consults with doctors, pharmacy delivery and ongoing patient care. Our goal is to provide a differentiated and comprehensive care experience for a wide variety of patients and conditions.
We're well funded, having raised over $100M with our Series C round led by Aussie and US venture capital funds who were early backers of Airbnb, Canva, Uber, and Spotify.
We're not your typical start-up, and we don't want typical candidates either. If you're an out-of-the-box thinker, a trendsetter, a risk-taker, and passionate about making a difference in the world, and be a part of building something extraordinary – keep on reading!
About The Role
We don't just talk about customer-centricity, "patient first" is a core company value and we work closely across our marketing, product, medical support and clinical teams to deliver high-quality health care to our patients.
As Product Manager your work will be focused on building greater personalisation and delivering higher touch services and support for sustained health outcomes.
Our team is strongly data-informed, using qualitative and quantitative data to prioritise the biggest opportunities for creating patient and business value. Nonetheless, creativity firmly has its place in the end to end journey from ideation to launch. Your role is critical in defining the requirements and deliverables of a user experience that is engaging, thoughtful and practical for our patients.
What you'll do (Responsibilities):
Be based in London - reporting to our Product Lead, also based in London, UK. We're still a small team, meaning you will have breadth across the full patient experience. Your scope includes designing the ways our practitioners (health coaches, pharmacists) interact with our patients, how our patients interact with each other (community), scoping and testing new products and offerings (e.g. blood tests) and working closely with our Australian product team to localise and operationalise the product features they build. This role is not about detailed design to hand off to engineers. It's about design and delivery, using no code and scrappy solutions to prove out your hypothesis before we scale it up.
Some of your success metrics include patient engagement with the platform, clinical outcomes (e.g. reduction of side effects) and patient satisfaction (every review is made public to the entire company in real-time).
Responsibilities include:
Use quantitative and qualitative data to validate problems, conduct analysis (customer, competitor, industry trends) to identify areas of opportunity
Prioritise the highest value feature builds, using a commercial lens, with a clear link to value for the patient
Conduct modelling for pricing, cost or usage; demand forecasting
Understand how the solution works from the technical stack to the operational workflows
Define, track and own success metrics to measure the impact of the product
Be an owner of the customer journey, making sure that feature builds are coordinated with other teams for a cohesive experience
Go-to-market planning including release notes, coordination with impacted stakeholders, manage operational impacts and sharing of results
Monitor the success of launches and optimise each feature build through experimentation and testing
Examples of projects you may could own include:
Design an experiment to increase patients engagement with a health coach in their first 10 days
Conduct analysis into the key drivers of churn
Define the principles and design initiatives to build a supportive, engaged community
Assess manual tasks that are driving yield loss for our health coaching team and use no code solutions to increase utilisation
About You (Skills and Experiences)
At least 2-5 years in technology, consulting, venture capital and / or start-up space. Preference for having worked in product role. Bonus points for prior experience working with / for B2C consumer brands.
A skilled problem solver: Robust analytical capabilities with the ability to synthesise findings, draw out insights and execute on recommendations.
Manage many things at once: Strong ability to prioritise, take initiative to manage a project end to end and communicate what's important to key stakeholders.
Executional powerhouse: Strategy is simple, achieving it through flawless execution is what's hard. Maintaining momentum will require good judgment and acting quickly within a fast-paced environment.
Team player: We're still a small team and there will be blurred lines between roles. We will all need to pitch in to get the job done. This includes being ready to help others, motivating the team and prioritising what will move the needle, regardless of task or team.
Strong generalist toolkit: Exceptional written, presentation, and verbal communications skills that can be applied across organisational levels, countries and cultures. Bonus points for experience with VBA, SQL, Tableau or any other tool for data analysis and modeling.
So, why join Eucalyptus?
We are on a growth journey, in the UK alone - we have gone from 0 to 3,000+ patients in just 8 months! We are proud to have built a patient-centric platform that provides end-to-end healthcare at scale.
Work with best-in-class doctors, specialists, pharmacists, and medical professionals from all over the world. Learn from some world-class marketers, engineers, creatives, operations specialists, and medical professionals - joining a diverse team from McKinsey, Bain, Atlassian, Canva, Google, Optiver, Koala, Manual and many many more.
We value building together, with 3 set days in office.
Fun office parties and team dinners so you can bond with your team regularly.
Offer a competitive remuneration package plus government contributions.
Eucalyptus and brand merch designed by our very own in-house creative team.