Patient Support Specialist, Germany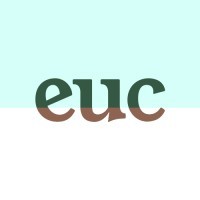 Eucalyptus
Customer Service
Berlin, Germany
Posted on Friday, March 31, 2023
Eucalyptus (or 'Euc' for short) is a healthcare technology organisation on a mission to deliver high-touch, high-quality care to millions of patients. We have 4 healthcare brands that form the connective tissue between telehealth consults with doctors, pharmacy delivery and ongoing patient care. Our goal is to provide a differentiated and comprehensive care experience for a wide variety of patients and conditions.
We're well funded, having raised over $100M with our Series C round led by Aussie and US venture capital funds who were early backers of Airbnb, Canva, Uber, and Spotify.
We're not your typical start-up, and we don't want typical candidates either. If you're an out-of-the-box thinker, a trendsetter, a risk-taker, and passionate about making a difference in the world, and be a part of building something extraordinary – keep on reading!
About The Work
We're looking for a passionate and caring patient support specialist to communicate with patients, doctors and manage consultation flows via our platform. We are seeking a bi-lingual German and English speaker and writer to help triage, manage and resolve patient support interactions to ensure patients are looked after, and their treatments are delivered on time.
You will also be a critical point of contact for Eucalyptus partnered doctors and our partner pharmacy, helping to manage the patient journey end-to-end. There will be many opportunities to learn about different areas of the business and be involved in new product launches, projects, and other initiatives as we scale.
We don't just talk about patient-centricity, "patient first" is a core company value and we work closely across our marketing, product, medical support and clinical teams to deliver high-quality health care to our patients. In 2023, we have ambitious plans to expand our operations further in Europe with the core objective of levelling up our core healthcare infrastructure, investing in greater personalisation and delivering higher touch services and support for sustained health outcomes.
We are a young company with experimentation as part of our DNA. We believe that listening to patient feedback and frequently iterating based on that feedback is critical to delivering the best experience possible for our patients. The whole company sets quarterly OKRs and has the ability to rapidly shift gears in response to new insights, or changing market conditions in order to deliver on our company-wide objectives. It is critical for us that you share these philosophies, are adaptable to change and are comfortable with solving for ambiguity.
As a Patient Support Specialist at Eucalyptus, you will (responsibilities):
Be part of the founding team in Germany - you will have a big role in shaping the culture
Collaborate and liaise with our doctors, pharmacies and delivery partners to resolve patient issues
Identify opportunities to improve our products, processes or service
About You (skills)
At least 1-2+ years of experience in customer support or equivalent (e.g. hospitality, email support, call centre, retail etc)
Deep interest in healthcare and wellness or experience in the healthcare space or allied services
Strong written and verbal communication skills are a must, and the ability to use a range of tones of voice to interact with customers
Familiarity with computer skills, or experience with customer service software (prior experience with Google Suite and Zendesk is a plus)
Fluent in German
Our values:
Patients first - endeavour to make our patients' lives simple and easy
Build in the open, together - collaborate with each other and challenge ideas openly
Earn the right to exist - have a bias to action, guided by data
Dare to be great - push yourself and support each other to do our best work
So, why join Eucalyptus?
Work with best-in-class doctors, specialists, pharmacists, and medical professionals from all over the world, and our 4 brands speak to different people at different stages of their life and needs
We are proud to have built a patient-centric platform that provides end-to-end healthcare at scale
Learn from some world-class marketers, engineers, creatives, operations specialists, and medical professionals - joining a diverse team from Atlassian, Canva, Google, McKinsey, Bain, Optiver, Koala, Manual and many many more
Offer a competitive remuneration package plus government contributions
Fun office parties and team dinners so you can bond with your team regularly
Eucalyptus and brand merch designed by our very own in-house creative team
Want to see more? Check us out on Instagram @euc.alypt.us