Content Production Assistant, Manila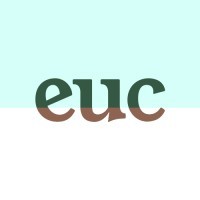 Eucalyptus
Manila, Philippines
Posted on Friday, March 31, 2023
Eucalyptus (or 'Euc' for short) is a healthcare technology organisation on a mission to deliver high-touch, high-quality care to millions of patients. We have 4 healthcare brands that form the connective tissue between telehealth consults with doctors, pharmacy delivery and ongoing patient care. Our goal is to provide a differentiated and comprehensive care experience for a wide variety of patients and conditions.
We're well funded, having raised over $100M with our Series C round led by Aussie and US venture capital funds who were early backers of Airbnb, Canva, Uber, and Spotify.
We're not your typical start-up, and we don't want typical candidates either. If you're an out-of-the-box thinker, a trendsetter, a risk-taker, and passionate about making a difference in the world, and be a part of building something extraordinary – keep on reading!
Our team is made up of Australia and the UK's best marketers, engineers, creatives, operators, and medical practitioners. We currently have offices and patients in Sydney and London, and are now expanding our team to Manila.
We're searching for our next Content Production Assistant to join our creative team, which is comprised of over 30 top-talent from some of the best advertising and creative agencies in the world. All of our brands positively impact people's health and wellbeing, so you can feel good about the work you create.
As the Content Production Assistant, your mission is to increase efficiency in coordinating shoots and creative production. With basic skills and knowledge across production, filing, shooting, and editing, your role as Content Production Assistant will support our creative team with varied day-to-day tasks across Eucalyptus' digital healthcare brands.
Why join Eucalyptus?
We are building the future of accessible, patient-centric healthcare!
We have built a technology platform that brings high touch healthcare into the internet age. We plug into doctors, specialists and pharmacies to provide high quality, convenient health products and services.
Our platform currently has 4 healthcare brands that serve patients with different needs and at all stages of their life.
In just 3 years, we have helped over 200,000 patients across our four brands. And yet, we believe we have only scratched the surface of what is possible in digital healthcare.
‍How do we work at Eucalyptus?
You'll be surrounded by a world-class team of thinkers, designers, engineers and leaders who are obsessed with three things:
The health and wellbeing of the average person
Creating personalised, engaging, convenient user-experiences
Making healthcare fun and interesting (because it is)
The organisation is flat and decision making happens regularly and rapidly at every level of the business. Ultimately, people are given the freedom to make decisions (and mistakes), and learn from the journey. We like to set goals with the mindset that if we hit them all, we haven't challenged ourselves enough.
Why you'll thrive here
Here are the highlights:
Come and experience the growth at one of the fastest growing startups (LinkedIn #5 fastest growing startups in Australia) while we are still small (~250 people).
Push yourself with challenges that are world-first, unique and exhilarating.
See the meaningful impact of your work on over tens of thousands of actual users (check out the customers that love us!)
Learn from some of Australia's best marketers, engineers, creatives, operations specialists, and medical professionals - joining a diverse team from Atlassian, Canva, Google, Koala, McKinsey, Bain, BuzzFeed, Optiver, Halter and many many more.
A share in the company (equity), so you are rewarded for your best work.
And also it goes without saying: hybrid work set-up, parental leave, wellness benefits, employee discounts, social clubs sponsorships, and learning and development budgets for all of our staff.
Life is too short to not be curious
Euc also offers amazing benefits to our permanent staff based in our Manila HQ office:
Competitive monthly salary plus government contributions.
HMO for yourself and 1 dependent.
Hybrid work setup to work flexibly from home, and enjoy time in the office with your colleagues.
Social clubs that allow you to bond with employees with similar interests! Some of our favourites include #kpop-club, #basketball-club, and #euc-kids-club (a great place for parents).
Fun office parties and team dinners (did someone say KTV?) so you can bond with your team regularly.
Eucalyptus and brand merchandise designed by our very own in-house creative team.
Become part of one of the fastest growing startups in the APAC region while we are still small in size (~200 people), during a time of exciting innovation and growth.
Work from Manila and maintain high collaboration with the teams in Australia.
Drive meaningful impact for tens of thousands of actual patients through your work, helping them live healthier, happier and longer lives.
Learn from some of APAC's best marketers, engineers and creatives, joining a diverse team from successful and disruptive companies such as Atlassian, Canva, Koala and more.
Job description
As a Content Production Assistant for Software you will be involved in:
Pre-Production Support
Traffic management of advertising and content briefs for the team in Manila
Sourcing content from social media channels and creators to support the creative team in their content production
Supporting the creative team with the pre-production of upcoming shoots, including booking studios, equipment, sourcing locations, travel requirements, gathering quotes, when needed.
Opportunities to upskill in creative pre-production, including video treatments, social media, design, storyboarding and overall advertising know how.
Post Production
Supporting the creative team with post-production, including filing raw assets and championing consistent file naming using a centralised repository.
Uploading final assets to media delivery channels for example Peach, Adstream, as well as content libraries.
Admin, Filing and Organisation
The upkeep of our video and image filing systems, ensuring they are all up to date, labelled, and organised after shoots and projects.
Identifying, building and championing new systems to enable efficiency across creative teams, freelancers, to generate customer and patient testimonial content.
Sorting and filtering of raw content from our pipeline of customer testimonial and online creator content, and identifying what can and should be used in different channels.
Ensuring our internal documentation to track all creative output is kept up to date with all creative outputs.
Supporting creatives to find relevant content for video projects across social media and internal filing.
Essentials:
4+ years experience working in a video or creative production role.
Working knowledge of best practices when it comes to production workflow and folder structures.
Knowledge of international social media best practice across multiple channels.
Experience with production and feedback tools such as Iconik, Frame.io and/or Figma.
Interest and skill in finding more efficient, streamlined ways of working, such as for video asset management.
Able to work independently, while being a team player too.
Excellent written and verbal communication skills to manage internal stakeholders and external vendors.
Exceptional attention to detail and organisational skills.
Comfortable working in a fast-paced environment.
Nice to have:
Basic knowledge of Adobe Creative Suite and production systems a bonus.
An eagerness to learn about complex health topics and translate them in creative storytelling.
Passion for trends, creative storytelling, and video production generally; the nerdier you are about equipment the better!
Passion for new social media channels and a iterative mindset
Passion for all things skincare and haircare.