Product Manager / Strategy Associate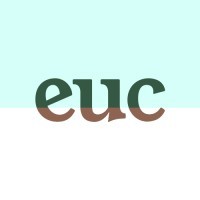 Eucalyptus
Product
Sydney, Australia
Posted on Friday, April 21, 2023
Eucalyptus (or 'Euc' for short) is a healthcare technology organisation on a mission to deliver high-touch, high-quality care to millions of patients. We have 4 healthcare brands that form the connective tissue between telehealth consults with doctors, pharmacy delivery and ongoing patient care. Our goal is to provide a differentiated and comprehensive care experience for a wide variety of patients and conditions.
We're well funded, having raised over $100M with our Series C round led by Aussie and US venture capital funds who were early backers of Airbnb, Canva, Uber, and Spotify.
We're not your typical start-up, and we don't want typical candidates either. If you're an out-of-the-box thinker, a trendsetter, a risk-taker, and passionate about making a difference in the world, and be a part of building something extraordinary – keep on reading!
Who we're looking for
A product manager or strategy associate to join the product function. The function consists of product managers, strategy associates, designers and health coaches, and is responsible for creating winning patient experiences that move the needle on health outcomes, through a combination of medication, services and technology.
As a Product Manager / Strategy Associate, you will:
Design and execute new initiatives and services for our patients
Run experiments to learn and validate quickly, before codifying an approach into a new product build or service standard
Design, scope and build new digital experiences on our mobile app or web app
Measure success against a range of metrics
Collaborate with designers, engineers, practitioners, and other stakeholders to bring new features and initiatives to life
About you
Minimum 3+ years experience in product management, strategy or management consulting
You are a strong first-principles problem solver, and can solve problems in a structured and multi-dimensional way
You prioritise appropriately, and can present compelling reasons for your thinking
You are quick to grasp new concepts and context
You communicate clearly and can get to simple
You love to create impact through hard work, experimentation and challenging constraints
You thrive in a fast-paced, startup environment where you will need to balance quality with velocity and a MVP mindset
You are motivated to work on code and no-code solutions
‍Bonus points for:
Founder experience, or being the key person who built a product
Product strategy or systems design experience
Technical background
Why join Eucalyptus?
Work on a mission to transform access to healthcare globally
Talent density - work with smart people in high performing team
Accelerated growth and development in a company that is doubling growth every year
A fast-paced environment - we ship a lot
An open, transparent and empowering culture
Be rewarded with equity - your success will growth with the company's success