Legal Counsel, International Launch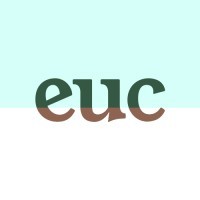 Eucalyptus
Legal
Sydney, Australia
Posted on Thursday, May 4, 2023
Eucalyptus (or 'Euc' for short) is a healthcare technology organisation on a mission to deliver high-touch, high-quality care to millions of patients. We have 4 healthcare brands that form the connective tissue between telehealth consults with doctors, pharmacy delivery and ongoing patient care. Our goal is to provide a differentiated and comprehensive care experience for a wide variety of patients and conditions.
We're well funded, having raised over $100M with our Series C round led by Aussie and US venture capital funds who were early backers of Airbnb, Canva, Uber, and Spotify.
We're not your typical start-up, and we don't want typical candidates either. If you're an out-of-the-box thinker, a trendsetter, a risk-taker, and passionate about making a difference in the world, and be a part of building something extraordinary – keep on reading!
We have built a technology platform to deliver healthcare to Australians with a level of care and depth that brings healthcare into the internet age. We plug into doctors, specialists and pharmacies from all over the country, and our brands (Pilot, Kin, Normal, Software and our latest, Juniper) cater to different demographics to meet the needs of our patients and customers. We're scaling fast, doing a heap to innovate the digital health space, and are super excited to strengthen our in-house legal capabilities.
We're also embarking on an ambitious international expansion strategy where much of our market entry workstreams require a more dedicated legal resource. That's where you come in!
Why join Eucalyptus?
We are building the future of accessible, patient-centric healthcare!
We have built a technology platform that brings high touch healthcare into the internet age. We plug into doctors, specialists and pharmacies to provide high quality, convenient health products and services.
Our platform currently has 4 healthcare brands that serve patients with different needs and at all stages of their life.
In just 3 years, we have helped over 200,000 patients across our four brands. And yet, we believe we have only scratched the surface of what is possible in digital healthcare.
‍How do we work at Eucalyptus?
You'll be surrounded by a world-class team of thinkers, designers, engineers and leaders who are obsessed with three things:
The health and wellbeing of the average person
Creating personalised, engaging, convenient user-experiences
Making healthcare fun and interesting (because it is)
The organisation is flat and decision making happens regularly and rapidly at every level of the business. Ultimately, people are given the freedom to make decisions (and mistakes), and learn from the journey. We like to set goals with the mindset that if we hit them all, we haven't challenged ourselves enough.
Why you'll thrive here
Here are the highlights:
Come and experience the growth at one of the fastest growing startups (LinkedIn #5 fastest growing startups in Australia) while we are still small (~250 people).
Push yourself with challenges that are world-first, unique and exhilarating.
See the meaningful impact of your work on over tens of thousands of actual users (check out the customers that love us!)
Learn from some of Australia's best marketers, engineers, creatives, operations specialists, and medical professionals - joining a diverse team from Atlassian, Canva, Google, Koala, McKinsey, Bain, BuzzFeed, Optiver, Halter and many many more.
A share in the company (equity), so you are rewarded for your best work.
And also it goes without saying: hybrid work set-up, parental leave, wellness benefits, employee discounts, social clubs sponsorships, and learning and development budgets for all of our staff.
Life is too short to not be curious
Euc also offers amazing benefits to our permanent staff based in our Sydney HQ office:
Employee-only discounts from our portfolio of healthcare brands: Pilot, Kin Fertility, Software & Juniper
Wellness benefits include Employee Assistant Program and monthly Health & Fitness allowance.
We have social clubs with budgets that allow you to bond with employees with similar interests!
We offer each Eucalypt a monthly budget so they can get coffee and catch up with each other
Euc-wide events that happen at least once a quarter.
Inclusive parental leave that offers 20 weeks paid leave for a primary carer.
We are proud to be a part of Kin Fertility 's #WeNeedMoreLeave campaign with raising awareness and encouraging businesses, big or small, to increase their paid miscarriage leave to at least 10 days.
Euc and Brand merch designed by our very own in-house creative team.
Hybrid working environment with 3 days in office and 2 at home.
Job Description
As a Legal Counsel at Euc, you will be required to:
Principally work closely with our international launch team to project deliver legal workstreams and milestones within our international new market entry strategy;
Demonstrate expertise in project-managing multiple stakeholders, cutting through the complex, communicating with internal stakeholders and managing external advisors;
Manage, report back on, and ensure timely delivery of international launch key projects, including instructing the registration of new companies, engaging firms in offshore markets, costing deliverables, performing desktop research on those markets, and roadmapping timelines for legal new market entry projects (don't worry, we have a playbook);
Work closely with the risk, growth, marketing, patient-experience and operational teams as we support accelerated growth of our brands and patient volume;
Research, draft and advise on legal issues that arise with our day to day business operations;
Monitor changes in the regulatory, legal and technological environments to ensure Euc's legal strategy continues to remain relevant with changing trends and business needs;
Learn and be prepared to self-educate about health, privacy and pharmacy law, regulations and best-practice and its crossroads with technology;
Work part remotely and in office without compromising productivity or responsiveness;
Respond to the ad-hoc and day to day needs of internal stakeholders between the customer experience, engineering, design ops and growth teams;
Advise on and help develop our pretty impressive contract bank, from advisor agreements, NDAs, collaboration agreements, supplier agreements and other commercial legal docs;
Draft research commentaries and contribute to consolidating Notion knowledge bites to our growing legal advice library on new areas;
Support the company secretary in managing our ESOP processes, and getting up to speed on our option and shareholder register;
Be willing to do what's needed to support your team in legal and Euc generally, and have fun doing it!
About You
Clear communicator - your communication style brings clarity and momentum, even through complexity;
Analytical thinker - you're able to spend time researching new areas, consolidate that information, and present it back in a clear and concise way;
Team worker - you enjoy being part of and working within the demands and needs of a team, both within legal and with other stakeholders to offer solutions to sometimes complex problems;
Passionate operator - you're able to work within ambiguity autonomously and with your team;
Enthusiastic - you enjoy meaningful work and building relationships within the business;
Passionate - your energy to help people improve their health is infectious;
Considerate- you understand that a lawyers' role in a startup is to inform, advise and recommend so decision makers are confident with the information before them;
High achiever - you've been either top-or mid-tier trained, or otherwise can demonstrate a technical skill and commercial acumen that makes you a head turner, but you're ready to leave ego at the door.
Experience Required
Essentials:
3+ years experience in a top-or mid-tier commercial or corporate law firm or in-house practice. Extra points if you're already in-house at a fast-paced technology company.
Experience working part remotely, with agile tools and in office without productivity deficits.
Comfortable working in a fast-paced environment, often requiring context-switching and managing priorities and deadlines.
Demonstrated ability to research (including into new and unfamiliar areas of law), draft contracts and be super responsive to in-house or external clients.
Bonus points if you have:
Tech / startup experience, or healthcare exposure
Experience being a super-user of agile tech (we use Slack, Notion and ClickUp)