Senior Manager, Medical Support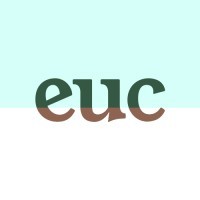 Eucalyptus
Customer Service
Sydney, Australia
Posted on Friday, May 5, 2023
Eucalyptus (or 'Euc' for short) is a healthcare technology organisation on a mission to deliver high-touch, high-quality care to millions of patients. We have 4 healthcare brands that form the connective tissue between telehealth consults with doctors, pharmacy delivery and ongoing patient care. Our goal is to provide a differentiated and comprehensive care experience for a wide variety of patients and conditions.
We're well funded, having raised over $100M with our Series C round led by Aussie and US venture capital funds who were early backers of Airbnb, Canva, Uber, and Spotify.
We're not your typical start-up, and we don't want typical candidates either. If you're an out-of-the-box thinker, a trendsetter, a risk-taker, and passionate about making a difference in the world, and be a part of building something extraordinary – keep on reading!
We're looking for an experienced, patient obsessed, metrics driven and people-first leader to lead our medical support team.
The PX (Patient Experience) team is at the heart of Eucalyptus and our brands. The team thrives on making every patient feel uniquely cared for and ensuring our Doctors and fellow Eucalypts can rely on us.
Why join Eucalyptus?
We are building the future of accessible, patient-centric healthcare!
We have built a technology platform that brings high touch healthcare into the internet age. We plug into doctors, specialists and pharmacies to provide high quality, convenient health products and services.
Our platform currently has 4 healthcare brands that serve patients with different needs and at all stages of their life.
In just 3 years, we have helped over 200,000 patients across our four brands. And yet, we believe we have only scratched the surface of what is possible in digital healthcare.
‍How do we work at Eucalyptus?
You'll be surrounded by a world-class team of thinkers, designers, engineers and leaders who are obsessed with three things:
The health and wellbeing of the average person
Creating personalised, engaging, convenient user-experiences
Making healthcare fun and interesting (because it is)
The organisation is flat and decision making happens regularly and rapidly at every level of the business. Ultimately, people are given the freedom to make decisions (and mistakes), and learn from the journey. We like to set goals with the mindset that if we hit them all, we haven't challenged ourselves enough.
Why you'll thrive here
Here are the highlights:
Come and experience the growth at one of the fastest growing startups (LinkedIn #5 fastest growing startups in Australia) while we are still small (~250 people).
Push yourself with challenges that are world-first, unique and exhilarating.
See the meaningful impact of your work on over tens of thousands of actual users (check out the customers that love us!)
Learn from some of Australia's best marketers, engineers, creatives, operations specialists, and medical professionals - joining a diverse team from Atlassian, Canva, Google, Koala, McKinsey, Bain, BuzzFeed, Optiver, Halter and many many more.
A share in the company (equity), so you are rewarded for your best work.
And also it goes without saying: hybrid work set-up, parental leave, wellness benefits, employee discounts, social clubs sponsorships, and learning and development budgets for all of our staff.
Life is too short to not be curious
Euc also offers amazing benefits to our permanent staff based in our Sydney HQ office:
Employee-only discounts from our portfolio of healthcare brands: Pilot, Kin Fertility, Software & Juniper
Wellness benefits include Employee Assistant Program and monthly Health & Fitness allowance.
We have social clubs with budgets that allow you to bond with employees with similar interests!
We offer each Eucalypt a monthly budget so they can get coffee and catch up with each other
Euc-wide events that happen at least once a quarter.
Inclusive parental leave that offers 20 weeks paid leave for a primary carer.
We are proud to be a part of Kin Fertility 's #WeNeedMoreLeave campaign with raising awareness and encouraging businesses, big or small, to increase their paid miscarriage leave to at least 10 days.
Euc and Brand merch designed by our very own in-house creative team.
Hybrid working environment with 3 days in office and 2 at home.
About the role & team
In a short period of time, Euc has become the biggest digital healthcare company in Australia and we have strong conviction that a central feature of our service is meaningful touchpoints with medical support. The primary responsibility of the Senior Manager, Medical Support is to lead the Medical Support Team who are made up of nurses & pharmacists across Sydney & Manila. it is currently a team of 8 and estimated to be 20 by December (incl. 2 team leads).
The team is accountable for resolving patient enquiries related to side effects, mental health concerns or general medical questions. Medical Support works closely with our Offerings Team (Product) to run experiments and see what interventions lead to better health outcomes, treatment adherence and increased engagement. The team also collaborate with the Growth Team to create content that empowers patients to make better decisions around their health.
We need a senior manager who can drive operational excellence, scale the team to align to our growing business, improve patient safety and co-create experiments with product managers.
The successful candidate will be someone who is an inspiring leader-of-leaders, an expert in operations, wants to get into the detail to drive results and understands the trade offs between efficiency, experience & safety. You will need to be good at developing people and operating in a fast moving/changing business. The successful candidate will not get caught in their own ideas or sunk cost and instead, will run towards impact and scale fast to help the widest grouping of patients
You'll report to the Head of Patient Experience and form part of the Patient Experience Leadership Team - so you'll have a heavy hand in determining the strategic direction of the PX team.
Responsibilities
As Senior Manager, Medical Support, you'll be accountable for the productivity and effectiveness of the team you manage. The responsibilities of this role will include:
Building out a vision for the Medical Support Team (incl. Mental Health)
Drive the creation of engaging content that empowers our patients
Lead a backlog of projects and prioritise based on business value
Co-build & execute experiments with product managers to improve the patient experience and business performance
Collaborating with the Clinical Squad who oversee our patient safety
Training, coaching & organising the team to improve operational performance
Developing strategies to improve patient satisfaction scores
Advocating for the needs of our patients to the broader business by sharing insights
Run a strong patient focused rhythm with the team to empower people to deliver excellent experiences
There are opportunities to learn about different areas of the business and be involved in product launches, projects, and other initiatives as we scale.
As a TeleHealth company, being flexible around our patients schedule is essential for, as such our Outbound team operates between 8am-6pm, 7 days a week.
Qualifications
Skills & mindset
4+ years of experience in leading a team
Experience in driving operational excellence
Naturally empathetic, reliable, caring, with strong problem-solving skills
Quick thinker, confident and entrepreneurial
Strong written and verbal communication skills are a must, and the ability to use a range of tones of voice to interact with customers
Familiarity with computer skills, or experience with customer service software (prior experience with Mac and Google Suite is a plus)
Bonus points if you have
Startup experience
Experience in the healthcare space or allied services, or a keen interest in health & wellness
Interest in how digital businesses work and a willingness to learn