DevOps Engineer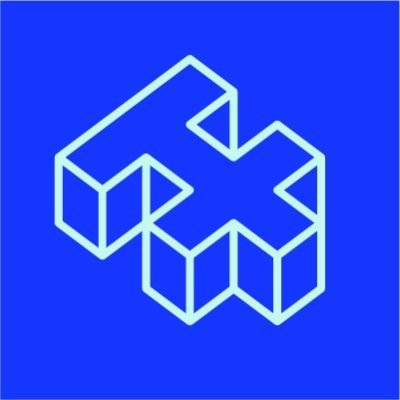 harrison.ai
Software Engineering
Sydney, Australia
Posted on Tuesday, May 16, 2023
𝖶𝗁𝗒 join us?
💙 Do work that matters. We're pioneering AI technologies that help raise the standard of healthcare for millions of people every day.
🌏 Well-funded and global, backed by world-class investors including Blackbird Ventures, Skip Capital and Horizon Ventures. Raised Australia's largest Series B ($129m) in 2021.
🌟Work with a bunch of awesome, genuine people who are passionate about what they do.
💻
Flexible and remote-friendly working
🚀Make a real impact. You won't be another 'cog in the wheel' here. We give full trust and autonomy for you to be heard, to work on the big hairy projects – and to make a real difference.
🌱Grow your career with us. We're big believers in lifelong learning. You'll be given a $1000 personal L&D budget, access to LinkedIn Learning, plus opportunities for internal mobility to fast-track your career.
🙌 Market-leading parental support including 16 weeks gender-neutral paid parental leave and $10,000 support for egg or sperm freezing.
🌈 Do your best work and have fun doing it with unlimited wellbeing leave, monthly meditations, inclusive team events, and lots more!
About your role
As a DevOps/Linux Engineer working within the Harrison Platform team, you will be working in a small team of Solutions Architects and DevOps engineers to support and deliver components of the Harrison Platform.
The Harrison Platform is "the machine that builds the machine". It is a common toolset for building AI as a Medical Device solutions; a MLOps platform if you will. It is used by our ventures to accelerate, enhance and simplify their model development. A key component of the Platform is our physical Machine Learning Training Cluster, which is based on NVidia A100 DGX's. Your role will focus on the physical Machine Learning Training Cluster and the Kubernetes based software stack it hosts.
What you'll do:
Operate as the first line of support in managing support requests that come in via Slack
Assist in performing maintenance tasks such as software upgrades
Liaise with vendors as required on support issues
Provide assistance in developing and deploying new features and improvements to the cluster. This covers both services in the physical datacenter and within AWS
Assist in writing end user technical documentation
Assist in deploying the infrastructure stacks for Platform (MLOps) related services as they are developed, using Terraform and Ansible.
Develop, update and improve upon variety of Terraform modules for venture and internal consumption
Occasionally be required to visit the datacenter in Sydney should the need arise. (Note that being based in Sydney is not a requirement).
What we're looking for:
Linux administration skills
Kubernetes knowledge and experience.
Familiarity with physical datacenter environments and ideally have hands-on datacenter / physical infrastructure experience
Working knowledge of TCP/IP networking.
Exposure to CI/CD pipelines
Nice to haves:
Exposure to AWS
Familiarity or experience in Infrastructure as Code tooling such as Terraform or Ansible
Bash and Python scripting
What we're about
We're problem solvers, redefining what's possible in healthcare through AI Technology. Our mission is to raise the standard of healthcare for millions of patients every day.
Yes, we're a technology company and yes, we're leveraging the latest AI technologies, but people are at the heart of everything we do.
Since 2019,
harrison.ai
and its ventures have scaled rapidly to 250 employees worldwide with Series funding of almost $160 million. Our AI software has helped to create more lives through IVF, as well as enabling faster, more accurate diagnosis of medical images via our joint venture
annalise.ai
. Soon, we'll be helping with early cancer detection in pathology though our newest joint venture,
Franklin.ai
.
And we're just getting started.
A role with
harrison.ai
means you'll be a part of our unique joint venture model – giving you access and opportunity to do impactful work across a range of healthcare domains.
Help us shape the future of AI in healthcare. And most importantly, help us make a real difference in people's lives.
If you're inspired by what we're up to, please apply now and we'll be in touch soon.
We are proud to be an Equal Opportunity Employer. Diversity's not a buzzword here, it's in our DNA. Diverse perspectives shape our culture and make our work better. That's why we're committed to building inclusive teams that represent a variety of backgrounds and skills. If you need any reasonable adjustments, accessibility assistance or would like to note which pronouns you use at any stage of our hiring process, just contact us at accommodations: people@harrison.ai. We look forward to hearing from you.