Customer Team Leader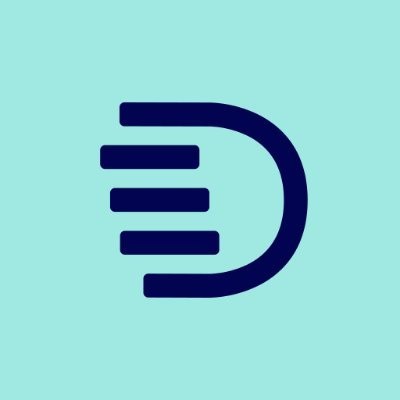 InDebted
Customer Service
Las Vegas, NV, USA
Posted on Monday, April 17, 2023
About Us
Committed to making a difference, InDebted was founded to change the world of consumer debt recovery for good. We're disrupting a broken industry and creating a better way for businesses to recover debt - where the customer comes first.
We're a global, digital first and customer-obsessed team of over 200 people, living and working across 5 key countries.
And we've also recently been named the AFR BOSS Best Place to Work! By focusing on the happiness and wellbeing of our people, we've created a truly flexible, purpose driven and engaging workplace. We're all here with one shared vision - to remove barriers to financial freedom for all people.
As a Team Leader you actively and effectively support the team to achieve business objectives and will be primarily responsible for coaching agents to ensure productivity, effectiveness and compliance KPIs are met.
If you thrive in a fast-paced environment, see challenges as opportunities to innovate, are motivated by the chance to build something great and help change the world of debt recovery for good, and delight in the growth and success of your team and the adulation of your customers, then this is the perfect fit for you.
What will you do during your day to day?
Manage a team dedicated to an important client, and ensure we are meeting all client expectations in regards to quality across both digital and voice interactions
Monitor key metrics at a team and individual level, and provide regular and impactful coaching to your team
Handle escalations to ensure customers have any concerns resolved
Role model our core values and guide your team to demonstrate these values every day
Support your team in their personal growth and career goals
Maintain a thorough knowledge of all relevant regulations and monitor compliance within your team
Work with your team, your peers, and other functions to identify and implement process improvements to improve efficiency, effectiveness or quality and deliver world-class service for our customers
Provide feedback and analysis to leadership to help identify and resolve issues and assist with resource management
Actively and effectively support the team to achieve business objectives, while maintaining high team engagement
About you
You have worked in the Collections Industry for more than 2 years
You have had 2 years' full-time experience with a collection agency in the collection of accounts assigned by creditors who were not affiliated with the collection agency except as assignors of accounts.
At least 1 year of the 2 years of experience must have been within the 18-month period preceding the date of filing the application.
Has recent previous leadership experience in collections to include overseeing, managing and training staff.
Will be required to pass the NV Collection Manager Exam. (NV holds a virtual exam once a month)
Must live within a commutable distance to the InDebted USA, Inc Nevada office
Background check (including a,b,c – Fingerprints for Federal background check and credit report)
New Client Individual form required to be completed within 24 hours of the date of hire.
Child Support Form required to be completed, signed & dated.
Verification of Previous Collections Experience – to be completed and signed by the employee's previous agency.
Required to be familiar with statutes and the FDCA.
Passion to help support and grow your team, and to have a positive impact on our customer's debt free journey
Strong leadership skills that inspire team members to excel by example
Exceptional listening and comprehension skills
Strong initiative and ability to adapt to new projects and suggest process improvements
Computer literate with proficiency in Google suite and willingness to learn and embrace new systems
Excellent written and verbal communication skills in order to interact clearly and concisely with team members and customers with the aim of providing world-class customer service experience
Strong self-organization, decision making and analytical abilities
Creative problem solving skills
Strong detail orientation
Our Benefits
At InDebted, you get a lot more than just a highly rewarding and exciting career. We also offer:
US Medical and Health Benefits-
Access to competitive benefits provided by Mutual of Omaha and UHC
Fully distributed teams
- as a global business, we offer the ability to work from anywhere, as long as there is sufficient business hours overlap with your core team
Flexible Paid Leave
- we offer a trust based leave model that enables people to take the right amount of leave they need in order to be their best at work and home
Remote Work Stipend
- we provide a quarterly amount to enable you to purchase the items you need to be successful and productive in your role
Employee Equity
- all new employees qualify for inclusion in our ESOP
Uprise and NexGen EAP®
- to support the mental health and wellbeing of all our employees we offer a digital wellbeing and coaching service that can be accessed worldwide.
At InDebted, we respect and celebrate the unique attributes, characteristics, and perspectives that make each person who they are. We also believe that bringing diverse individuals together allows us to build better products and a better overall company. InDebted is an Equal Opportunity Employer.
Indebted is also a proud 2022
Circle Back Initiative
Global Employer and we commit to respond to every applicant.