Deal Desk Specialist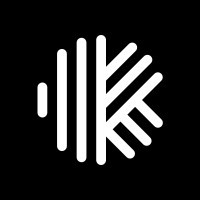 Karbon
Operations
Seattle, WA, USA
Posted on Wednesday, April 26, 2023
About Karbon
Karbon is the global leader in practice management software for growth-minded accounting firms. We provide an award-winning, highly collaborative cloud platform that streamlines work and communication, enabling the average accounting firm using Karbon to save 16 hours per week, per employee.
We have customers in 28 countries and have grown into a globally distributed team, with our people based throughout the US, Australia, New Zealand, Canada and the United Kingdom. We are well-funded, ranked #1 on G2, have a fantastic team culture, are growing rapidly, and making a global impact.
Are you looking for an opportunity to make an impact in a rapidly growing, award winning and well-funded SaaS business that is disrupting a multibillion-dollar industry?
We are seeking a motivated and detail-oriented individual to join our team as an entry level Deal Desk Specialist. In this role, you will be responsible for supporting our sales team in the deal negotiation process by providing pricing and contract support, ensuring accuracy and consistency in deal data, and helping to streamline and automate deal workflows. You will work closely with sales reps, sales operations, legal, and finance teams to ensure timely and accurate deal execution. This is an excellent opportunity for a recent graduate or someone looking to start a career in sales operations or deal management.
This is an entry-level position, so prior experience in deal management or sales operations is not required. However, a strong desire to learn and develop skills in these areas is essential. If you are a motivated self-starter who is passionate about sales operations and deal management, we encourage you to apply.
Responsibilities
Work closely with the sales team to gather deal information, assess deal requirements and provide pricing support.

Prepare, review and revise contracts to ensure accuracy and consistency in deal data and contract language.

Manage the deal review process, ensuring all approvals are obtained in a timely manner and deal terms are accurately reflected in the contract.

Collaborate with sales operations, legal, and finance teams to ensure deal compliance with company policies and procedures.

Maintain deal data accuracy in Salesforce, and provide accurate reporting of deal metrics.

Help identify areas of process improvement and assist in implementing process changes to improve deal execution efficiency.

Document procedures around order processing.

Support cross-functional teams on ad-hoc projects as required.
Requirements
Bachelor's degree in Business Administration, Finance, or related field a plus

Strong attention to detail and ability to work in a fast-paced, deadline-driven environment.

Excellent communication and interpersonal skills, with the ability to work collaboratively with cross-functional teams.

Strong analytical and problem-solving skills.

Comfortable with ambiguity and ability to adapt to changes.

Proficiency in Microsoft Office, particularly Excel.

Experience with Salesforce and/or contract management systems is a plus.
Why Work at Karbon
401(k) program with employer matching
Paid medical benefits for you and eligible spouse and dependents
Paid dental and vision coverage
Flexible time off policy
Working from home allowance
Generous parental leave
Flexible hybrid work arrangement
Work with (and learn from) an experienced, high-performing team
Be part of a fast-growing company that firmly believes in promoting high performers from within
A collaborative, team-oriented culture that embraces diversity, invests in development and provides consistent feedback
The salary range for this role is up to $50,000
When we look for talent to join our team, we want unique, creative, and amazing people to share our brand, values, and help us build a world-class product and company.
Diversity and inclusion are fundamental to who we are, and what has always made us tick.
We recruit and reward people based on capability and performance. We don't discriminate based on race, gender, sexual orientation, gender identity or expression, lifestyle, age, educational background, national origin, religion, physical or cognitive ability, and other diversity dimensions, that may hinder inclusion in the organization.
Generally, if you are a good person, we want to talk to you. 😛
We embrace and welcome you to bring your authentic self and we believe in being good to each other. If there are any adjustments or accommodations that we can make to assist you during the recruitment process, and your journey at Karbon, contact us at people.support@karbonhq.com for a confidential discussion.