People Experience Manager - Global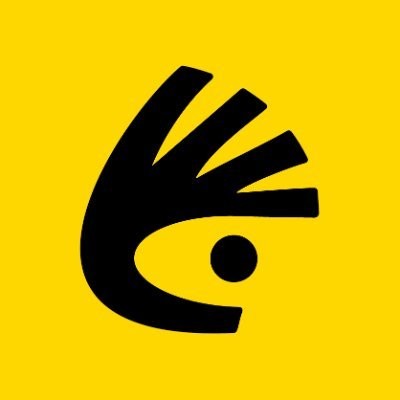 Kasada
People & HR
Sydney, Australia
Posted on Friday, August 18, 2023
About Kasada
Join us in stopping bad bots, for good! Kasada protects millions of online users everyday. Founded to stop automated bot attacks, we believe the internet should be a safe place for everyone. Bad bots are highly destructive. They take over accounts, steal content, overload systems and infrastructure and cause billions of dollars in damages every year. Seeking to restore trust in the internet, Kasada stops bots at the very first request including those that have never been seen before.
We've grown from a few friends working out of a shipping container under the Sydney Harbour Bridge to now operating globally, we're spread across the world protecting some of the most well-known brands on the face of the earth.
We're an innately curious team that's not afraid to bring bold ideas to create better ways of solving problems. We're looking for people who are passionate about solving some of the most difficult and pressing cybersecurity issues, while having fun doing it!
The Role
We're on the lookout for an experienced, engaging, passionate, and innovative individual who is truly driven to deliver an extraordinary people experience. Joining the People and Culture team as our Global People Experience Manager, you will be delivering great vibes and an incredible and consistent experience across all our regions, whether they are based in an office, remote or hybrid.
You will have the opportunity to take your imagination to the next level as you create our global People Experience strategy developing innovative and exciting initiatives to build out an engaging workplace for all our Kasadians, wherever they are based and however they choose to work.
If you are passionate about people, wellbeing, and have creative ideas around driving team engagement through AMAZING experiences, AND want to work for a company focused on changing the future…….JOIN US!
What you'll do
Own, drive and implement a successful global Kasada people experience strategy
Create and implement innovative team engagement and culture initiatives and programs globally
Contribute to our wellbeing strategy to satisfy mental, physical and social pillars and manage these programmes
Deliver People Experience communications across the business
Plan & execute on employee events (this may include assisting with travel requirements)
Plan & execute on employee swag
Support People & Culture processes across the employee lifecycle
Deliver an exceptional onboarding experience for new Kasada employees
Champion a diverse and inclusive environment, regardless of employee location
Ensure that all offices are set up to provide the best working environment including process, security, signage, hygiene measures, furniture and catering options
Ensure that all remote team members are set up with the best working environment
Manage vendors and matters related to facilities
Further opportunities to contribute to other projects and initiatives are open to you and your passions.
What you'll bring
You have proven experience in managing the underlying facilities within an organisation, taking it beyond the administration to create an indefinable vibe, laying the foundation to a scalable people experience
You are a true Culture Promoter – a passion for creating cultural events that engage, excite and bond our team You believe in our culture, and want to do everything you can to nurture and scale it
Combining your drive to create innovative and fun experiences with your need to help people be their best; you fundamentally "get" people, regardless of geography or background
Strong understanding of Culture, Wellbeing and Engagement, preferably in a tech /similar environment
Proactive, positive and solutions-focused approach and growth mindset
Proven experience in coordinating high energy, collaborative team events/programs both in person and virtual/remote
Strong attention to detail and organisational skills
You're able to translate business requirements into practical solutions
With strong project management skills, you have experience working in a fast paced environment, managing multiple projects at one time from start to finish
The Benefits of being a Kasadian
We want to ensure Kasada remains a great place to work and a place to do great work. It's important to us to build an inclusive environment where you can realize your full potential. We are a highly collaborative team regardless of location, placing a strong emphasis on our core values; and we have designed our benefits package so you can thrive, both inside and outside of work:
-
A stake in Kasada's global success with equity/stock options
-
Flexible working hours and arrangements - Create a schedule that suits you
-
Support for growing families - Generous parental leave allowances and return to work coaching
-
Resources for well-being to support your growth including our EAP - confidential counselling for you and
your loved ones
-
An action packed calendar of fun in-person and virtual events
Sound interesting? What's next?
Hit the apply button and one of our team will set up an exploratory, confidential discussion. We have designed our hiring process to be streamlined and thorough so everyone can make the right call on whether it is the right move for you. We are an inclusive team and this extends to all candidates that interview with us. Interviews are conducted virtually however if you want to come onsite - just ask! When you apply, please tell us the pronouns you use and any adjustments you may need during the interview process, we want to ensure you are set up for success in every conversation.
Still with us? Just a little bit more…
Research shows that women and other marginalized individuals tend to only apply when they check every box. We're always keen to broaden our perspective, so if you think you have what it takes, but don't necessarily meet every single point above, please still get in touch, we'd love to have a chat and see if you could be a great addition to the team!
Please note: Kasada is an e-verify employer (US based applicants only)