Solutions Architect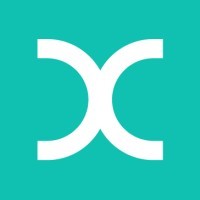 Lexer
IT
Melbourne VIC, Australia
Posted on Tuesday, January 10, 2023
About the role
We are seeking a commercially minded, customer-facing strategic technical solutions leader.
An individual who can identify and prioritise our client requirements and resolve them into technical scopes and implementation plans that fast-track ROI and deliver quantifiable impact.
This role will be responsible for representing our customer's needs through the pre-sales, onboarding, and solution design process and ultimately overseeing delivery and customer enablement.
As part of Lexer's Solution Team, you will work alongside our Solution Analysts and project managers to document technical scopes, and identify use cases, project phasing, and delivery plans.
What we are looking for
Experience working in a data business on working with diverse data-related technical projects

Knowledge of relational and non-relational data, data storage concepts, and formatting standards

Demonstrated strong interpersonal and communication skills to develop and maintain relationships with customers and colleagues

Strong organisation, critical thinking, problem-solving, and attention to detail skills

Relevant university degree in Information Technology or a related field. Or equivalent on-the-job training.
What is the role
Solution Architecture - Collaborate with clients and vendors to design a technical scope to achieve clearly defined outcomes. Partner closely with the Lexer product and account teams on capability throughout the technical design process, providing regular updates on progress to ensure transparency.
Technical documentation - Create or contribute to comprehensive documentation package detailing the project scope, noting inclusions and exclusions and design implications to help assign time, resources involved and cost for the actual build and implementation.
Consulting with Solutions, Sales, Marketing & Products teams. Engage with the wider Lexer business to ensure alignment on upcoming projects, resourcing requirements & strategic product development roadmap

What are the perks
Values-rich culture

Dog-friendly office, don't have a dog, cuddle someone else's!

Visit our careers site to view "Life at Lexer"
---
About Lexer
Lexer helps brands and retailers drive incremental sales.
We do this by providing data, software and services that deliver an enriched customer view and all the tools required to genuinely understand and engage with customers at every stage of their journey, online and offline.
With extensive, cross-functional experience in retail, technology, and advertising, our team has the talent and insight to build innovative products and provide exceptional service with a human touch.
We value team members who are:
🤓 Sharp 👯‍♀️ Dependable 💪 Proactive 📈 High-value ❤️ Caring 👩‍🎤 Playful
We are a private Australian founded company with a team of 110+ across Melbourne, Sydney, Los Angeles, New York, Vietnam and Singapore working with about 200+ brands in Australia, Asia and the USA.
We're growing fast, so reach out soon to join our values-driven, life-friendly team for the opportunity to do your best work.
Lexer is an equal opportunity employer
At Lexer, we believe in bringing your whole self to work. We don't just accept difference, we love and celebrate it.We make hiring and employment-related decisions based on a person's experience, qualifications, performance and passion.
We celebrate all cultures, linguistic backgrounds, abilities, races, genders, sexual orientations, as well as family and carer responsibilities. We do not discriminate against any candidate or employee for these reasons, or for any other reason protected by law.
Some roles are subject to a background and criminal history check, where this is a security requirement. Any information we collect about you is subject to Lexer's Privacy Policy https://lexer.io/privacy-policy/
We encourage all applicants to apply, including those seeking flexible working options. We will consider requests for flexible work options wherever reasonably possible.