Project Coordinator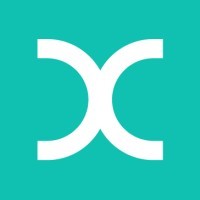 Lexer
Administration
Melbourne VIC, Australia
Posted on Wednesday, March 29, 2023
About the role
We are seeking a commercially minded, client-facing Project coordinator to lead and manage Lexer's data onboarding & client projects to deliver a flawless experience for our clients. You will be responsible for the planning and overseeing of projects to ensure that they are completed in a timely fashion and within budget, based on the agreed scope of work.
What is the role?
You will work with internal and external teams to ensure that all requirements are captured, clearly articulated, and developed into a detailed project plan, ensuring resource availability, allocation, and delivering every project in line with our onboarding procedures.
Expect your typical day to be diverse. Planning for upcoming projects, executing the delivery of current projects, managing internal and external project updates, collating reporting for measurement of our project success, and running project retrospective sessions for continuous improvement.
What are we looking for?
Every day is going to be different, you're comfortable having your priorities change. You are able to prioritise decisions and work with a large number of different projects at different stages simultaneously.
You plan your day and week, and you can help others organise their work and time with ease. Ensure all work is tasked in Asana, every decision is documented, and key information is available, all while sending regular project updates to our clients on progress.
You value the importance of constant communication and have a knack for explaining technical concepts to non-technical people. You know your audience and you carefully craft your communication based on the recipient be it a CEO, other Project Manager, Software Developer, or Marketer
You help triage comms, questions, and issues for your team members, shielding them from the chaos so they can stay focused on their work.
You're highly analytical and strive to improve processes to make the business more efficient and deliver better experiences for all stakeholders
For this role, you will have
Experience working as a project manager for a retail or data business - working with technical staff and solving complex projects with multiple stakeholders.
A Bachelor's degree or equivalent on-the-job experience.
Proven customer/client management skills.
Experience working in an Agile environment, familiar with tools such as Asana, Notion, JIRA, and Confluence.
Proven analytical ability and the ability to handle competing priorities, multiple projects, and stakeholders.
Perks
Dog-Friendly office – Bring your pup to work. Don't have one, cuddle someone else's!
Daily Trivia & Social Events.
We value work-life balance & flexible working. New Lexis receives a signing bonus – To set up your home office.
---
About Lexer
Lexer helps brands and retailers drive incremental sales.
We do this by providing data, software and services that deliver an enriched customer view and all the tools required to genuinely understand and engage with customers at every stage of their journey, online and offline.
With extensive, cross-functional experience in retail, technology, and advertising, our team has the talent and insight to build innovative products and provide exceptional service with a human touch.
We value team members who are:
🤓 Sharp 👯‍♀️ Dependable 💪 Proactive 📈 High-value ❤️ Caring 👩‍🎤 Playful
We are a private Australian founded company with a team of 110+ across Melbourne, Sydney, Los Angeles, New York, Vietnam and Singapore working with about 200+ brands in Australia, Asia and the USA.
We're growing fast, so reach out soon to join our values-driven, life-friendly team for the opportunity to do your best work.
Lexer is an equal opportunity employer
At Lexer, we believe in bringing your whole self to work. We don't just accept difference, we love and celebrate it.We make hiring and employment-related decisions based on a person's experience, qualifications, performance and passion.
We celebrate all cultures, linguistic backgrounds, abilities, races, genders, sexual orientations, as well as family and carer responsibilities. We do not discriminate against any candidate or employee for these reasons, or for any other reason protected by law.
Some roles are subject to a background and criminal history check, where this is a security requirement. Any information we collect about you is subject to Lexer's Privacy Policy https://lexer.io/privacy-policy/
We encourage all applicants to apply, including those seeking flexible working options. We will consider requests for flexible work options wherever reasonably possible.