Customer Success Manager (Mandarin speaking)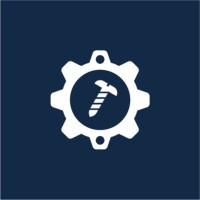 Matrak
Customer Service, Sales & Business Development
Melbourne VIC, Australia
Posted on Monday, October 23, 2023
A bit about us:
We at Matrak believe in making construction better through evolving technology and challenging the status quo of the industry. Are you ready to change the traditional ways of doing things and go down in history as the mover and shaker? If yes, we've got something in store for you!
So how exactly are we looking to achieve the so-called 'moving and shaking'?
We offer a cloud-based materials and progress tracking platform that creates a collaborative network of stakeholders to ensure efficiency, accountability, and clarity across the supply chain of each construction project. As a well-funded, high-growth startup, we are working with many of the largest players locally and internationally and have become an essential tool for subcontractors and contractors alike.
To continuously support our current and new customers on their journey to the whole new world of construction we are on the lookout for a Customer Success Manager (CSM) to join our talented and passionate Melbourne-based team. Working closely within the Sales team you will play a pivotal role in welcoming and onboarding 100's of customers all over the world onto the Matrak network.
The role of the CSM is to manage three distinct disciplines:
1) Successful onboarding for individual projects as well as Tier 1 Enterprise customers
2) Continuous Account Management to ensure engagement of these customers on an on-going basis
3) Exceptional Customer Service and Support
As an experienced Customer Success Manager, you will, above anything else, be a client advocate, with a true entrepreneurial instinct, hunger to improve process for scalability, and experience in implementing software solutions at an enterprise level.
In your role, you will be:
Presenting and conducting training sessions of the Matrak product and service to current and potential clients with a focus on Chinese customers.
Ensuring customer onboarding is successfully completed in a timely and professional manner.
Developing and maintaining a monthly account management touch plan, providing best practice and product feature updates.
Supporting the Sales team in their renewal revenue targets, including expansion sales and managing client churn rates.
Providing in-market product feedback from clients to internal stakeholders to continuously improve product road maps.
Contributing and developing best practice within the Customer Success team, including onboarding & training, account management, and support, supporting our inbound call center and online support community/knowledge base.
Preparing a variety of status reports including activity, churn, client touches, cancellations, and support needs, using our CRM (Hubspot).
Construction industry experience isn't a must-have to join our team (it'd be a bonus though!), but you will need:
2-3 years of Customer Success experience in the online, technology, construction, infrastructure, logistics or hospitality/service industry
Bilingual language skills (Mandarin Chinese)
Ability to work independently as you contribute to the Customer Success team
Strong business acumen, and welcome relationship building at a senior level
Proven track record of managing complex account relationships and building strong engagement with a SaaS platform
Drive, determination, and a can-do attitude with an optimistic worldview
Results-driven collaboration
Open and clear written and verbal communication
A thirst for learning and documented success working in a start-up culture
Willing and able to travel domestically and to China
Most importantly, we expect everyone at Matrak to have (and use!):
🧠 Common sense
💡 Intellectual honesty - this looks like:
Looking at challenges as opportunities
Being willing to acknowledge and question your own assumptions and biases
Experimenting, learning, and iterating
Seeing more value in learning than in being right
⚡️ Passion - whether you're passionate about an aspect of your work, or can talk for hours about why a hotdog is a burger and not a sandwich, this one's a non-negotiable
What's in it for you:
For a startup, we offer a competitive salary package including share options and real opportunities for career progression. We offer flexible working arrangements (for real), and encourage people returning to work to apply. Our hiring decisions are based on the principles of merit and fairness, not your background, identity, gender, or any other factor that isn't related to your ability to do the job. In terms of leave and other benefits, we offer Birthday, Cultural + Ceremonial Leave, public holiday substitution, paid parental leave, and a bunch of other 'perks' (like pets being included as family members for sick + compassionate leave).
Our values:
We're passionate about creating an environment where everyone can bring their whole self to work. Our core values guide our culture, so if you can embrace Courage, Owning It, Honesty, Fun, Equality and Empathy, you'll fit right in.
⭐️ Please note: applications via our careers page are preferred ⭐️