Manager, People & Culture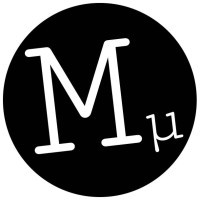 Morse Micro
People & HR
Sydney, Australia
Posted on Tuesday, February 22, 2022
🌟 Unleash your potential and ignite your passion for people and technology at Morse Micro, a cutting-edge Wi-Fi chip startup! 🌟
Are you a dynamic, people-driven powerhouse who thrives on empowering teams to achieve greatness? Do you have a burning passion for technology and innovation? Morse Micro is on the lookout for a visionary and charismatic Manager, People & Culture to join our rapidly expanding global team of 175 staff members hailing from 40+ nationalities, united in our pursuit of connectivity.
As the trusted right hand of our Chief People Officer, you'll play a pivotal role in crafting, nurturing, and sustaining our company's people-centric initiatives. From streamlining operations and ensuring compliance to fostering learning and organisational development, your expertise will help our vibrant company culture flourish as we continue to challenge the status quo. At Morse Micro, you'll work alongside seasoned professionals and trailblazing engineers, some of whom pioneered the original Wi-Fi technology that has revolutionised the world as we know it. Together, we're forging the future of Wi-Fi technology for the multi-billion-dollar Internet of Things (IoT) market, and we're inviting YOU to be a part of our exhilarating journey!
Seize this opportunity for a non-engineer to to make a lasting impact in our high-growth deep tech company! If you're an experienced professional ready to hit the ground running, we can't wait to welcome you to our team! 🚀
Main responsibilities include:
Help define People & Culture strategies and then be key in implementing them across the business

Be a culture champion and help define and drive Morse Micro's company culture

Oversee HR compliance, making recommendations and implementing recommendations

Key in defining our Learning & Development strategy with a focus on leadership development, talent management and communication of our values across the company

Monitor key HR metrics

Address employees' queries

Energize a group engineers and bring the best out of each individual
What we're looking for:
Bachelors or MSc in Human Resource Management, Business Administration or similar

8+ years relevant work experience in HR or Operations

Experience or exposure to the following areas - HR strategy, compliance, learning and development and organisational development

Excellent verbal and written communication skills

Extremely strong attention to detail

Problem solver with a hands-on can-do attitude

A welcoming and energizing personality
Who we are:
Morse Micro is Australia's largest semiconductor company building Wi-Fi HaLow (802.11ah) chips for the Internet of Things (IoT). We are a team of wireless experts that love to work hard, innovate & invent. Together, we are building the world's lowest power Wi-Fi technology that will enable billions of IoT devices to connect securely to the internet. We are a global team with offices in Sydney & Picton (Australia), Irvine, Bay Area & Boston (USA), Bangalore (India), Cambridge (UK) and Hangzhou (China), Taipei (Taiwan) and Tokyo (Japan).
Check out what it is like to work at Morse Micro:
What we offer:
Competitive salary + excellent stock option package

Healthy work environment with sit/stand desks and large screens

Lots of snacks & drinks, including barista coffee & some of the world's best beers

Join a high performing, inclusive company where you can make a real impact
If you are interested in building the first 802.11ah chipset together with the inventors of Wi-Fi, then send us your resume and application letter and tell us why you should become Morse Micro's next Manager, People & Culture.