Senior Wireless PHY Systems Engineer [Bangalore, IN]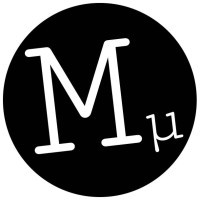 Morse Micro
Software Engineering
Bengaluru, Karnataka, India
Posted on Friday, July 22, 2022
Are you passionate about the science behind wireless systems? Are you an experienced systems engineer with 5+ years of industry experience? Would you like to help build the next generation Wi-Fi chips that will enable a new generation of Internet of Things (IoT) devices? Then join Australia's fastest growing semiconductor company and our growing Bangalore team. You'll work with the team that invented Wi-Fi 20 years ago, and help them shape the future of Wi-Fi for IoT.
You will be responsible for the systems design that will define the performance of Morse Micro's chips. As a senior member of the technical team, you will interface with technical implementation teams as well as explaining Morse Micro's capabilities to large customers. The role will be supported by expert consultants with decades of experience developing advanced radio systems.
Starting date for this role would be as soon as possible.
Responsibilities include:
Complete Design cycle from idea to mass production

System design & modeling of WLAN Physical layer

Design of algorithms to compensate for and calibrate Analog and RF imperfections

Work with Analog and RTL Design teams to transition from MATLAB/C to RTL

Cycle and Bit Accurate verification between C and RTL (or other methods)

Chip bring up on bench, with adequate knowledge of required instruments

Support of chip qualification and product engineering

Debug of chip functional and performance problems
What we're looking for:
Wireless systems engineer with 5+ years relevant industry experience in WLAN/LTE industry

Masters or PhD in Electrical / Electronics / Communication Engineering with strong fundamentals in Wireless Communication, Information and Coding Theory, MIMO communications and Digital Signal Processing

A deep understanding of wireless systems (OFDM, channel equalization, digital filters, calibration of direct conversion radios, etc)

Proficient in modeling algorithms in Matlab/C/C++, using fixed point arithmetic.

Experience of chip bringup will be an added advantage

Working knowledge, or ability to learn, revision control systems such as git

Experience with bringing up complex mixed-signal chips in a lab environment

Experience in Instrumentation Automation for lab and production

Excellent verbal and written communication skills

Strong analytical and problem-solving skills

A hands-on, practical attitude

The capacity to think for oneself and a good team player
Who we are:
Morse Micro is Australia's largest semiconductor company building Wi-Fi HaLow (802.11ah) chips for the Internet of Things (IoT). We are a team of wireless experts that love to work hard, innovate & invent. Together, we are building the world's lowest power Wi-Fi technology that will enable billions of IoT devices to connect securely to the internet. We are a global team with offices in Sydney & Picton (Australia), Irvine, Bay Area & Boston (USA), Bangalore (India), Cambridge (UK) and Hangzhou (China), Taipei (Taiwan) and Tokyo (Japan).
Check out what it is like to work at Morse Micro:
What we offer:
Competitive salary + excellent stock option package

Join Morse Micro working from our recently established Bangalore office

Work besides and learn from some of the world's most experienced engineers
How to apply:
If you are interested in building the first 802.11ah chipset together with the inventors of Wi-Fi, then send us your resume and application letter and tell us why you should become Morse Micro's Senior Wireless PHY Systems Engineer.
A note to recruitment agencies - We do not accept unsolicited agency resumes and we are not responsible for any fees related to unsolicited resumes.