RF DVT Engineer [Cambridge, UK]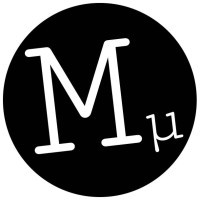 Morse Micro
Cambridge, UK
Posted on Tuesday, September 6, 2022
Would you like to help build the next generation Wi-Fi chips that will enable a new generation of Internet of Things (IoT) devices? Keen to make a real difference in a VC-backed high growth company while working in a dynamic & fun environment? Then join Morse Micro, Australia's largest fabless semiconductor company! We opened our Cambridge office in January 2022 and are looking for the brightest of the brightest to join us in The Bradfield Centre in the Cambridge Science Park. You'll work with the team that invented Wi-Fi 20 years ago, and help them shape the future of Wi-Fi for IoT.
As Morse Micro's first RF DVT Engineer in Cambridge, you will be responsible for bench evaluation and validation of the silicon chips designed at Morse Micro. You'd help us build and manage the Cambridge lab. You will be checking that our chips meet all functional and performance specifications. This will involve working closely with the design engineers to understand and debug designs.
Responsibilities include:
Validation of circuits against design specifications

Creation of comprehensive test plans

Compilation of test reports detailing measurement procedures and results

Automation of bench test equipment

Support of product engineers for characterisation, correlation & production test

Support of design engineers for circuit de-bug and evaluation

Support QA programs; ESD, Burn In, Latch up etc

Management of the Cambridge test lab
What we're looking for:
Wireless test engineer with 5+ years relevant industry experience

Experience taking wireless chips to mass production

MSc or PhD in Electrical / Electronics / Communications Engineering

A good understanding of wireless systems (OFDM, receiver, transmitter, PLL etc)

Experience taking bench measurements such as; noise figure, EVM, distortion etc.

A good understanding of programming/scripting languages such as Python and ability to automate bench measurements

Familiarity with a GNU/Linux environment

Familiarity with the IEEE 802.11 standard

Familiarity with FPGA and IC design flows from Xilinx, Cadence or Synopsys and digital design languages such as VHDL, Verilog and SystemVerilog

Excellent verbal and written communication skills

Strong problem-solving skills and thorough methodical work style

Working knowledge, or ability to learn, revision control systems such as git

A hands-on, practical attitude

The capacity to think for oneself

Open to travel to Australia (if required)
Check out what it is like to work for us:
What we offer:
Competitive salary + 5.5% employer pension contribution + pension matching up to an additional 5.5% (11% in total)

Excellent stock option package

Ability to work alongside some of the world's best engineers in a fast-paced environment and make a real impact

Work trips to HQ in Australia!
Who we are:
Morse Micro is Australia's largest semiconductor company building Wi-Fi HaLow (802.11ah) chips for the Internet of Things (IoT). We are a team of wireless experts that love to work hard, innovate & invent. Together, we are building the world's lowest power Wi-Fi technology that will enable billions of IoT devices to connect securely to the internet. We are a global team with offices in Sydney & Picton (Australia), Irvine, Bay Area & Boston (USA), Bangalore (India), Cambridge (UK) and Hangzhou (China), Taipei (Taiwan) and Tokyo (Japan).
How to apply:
To apply submit your CV and cover letter and tell us why you would be a stand-out applicant for the role of RF DVT Engineer at Morse Micro.