Systems DVT Engineer [Irvine, CA]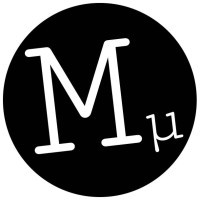 Morse Micro
Irvine, CA, USA
Posted on Wednesday, November 2, 2022
Morse Micro is seeking a Systems DVT Engineer. Do you have a passion for testing Wireless chips at the PHY layer? Do you thrive while scale testing millions of devices starting from just tens of them? Would you like to be instrumental in building Morse Micro's next generation Wi-Fi chips that will enable a new generation of Internet of Things (IoT) devices? Then join Australia's fastest growing semiconductor startup. You'll work with the team that invented Wi-Fi 20 years ago, and work together to shape the future of Wi-Fi for IoT.
As our Systems DVT Engineer, you will join the Systems Device Verification Test team and be responsible for building confidence on the performance of our chip and boards, across PVT and various other criteria. You will also be responsible to test our solutions from a regulatory perspective. You will help us scale from lab to mass production along with the DVT Team.
This role would be based at our office in Irvine, California USA.
Main Duties & Responsibilities include:
Research and redesign the electronic circuits and components in the PCB (Printed Circuit Board) for any failure in operation of Wi-Fi microchip

Design and maintain chip firmware to meet system requirements, system designs and technical specifications in accordance with quality accredited standards

Develop a special device verification test process which includes the test equipment and procedures to evaluate/test the performance of different electronic components, circuits and systems of microchip.

Install and maintain test equipment such as Litepoint, DC power Analyzer, Spectrum Analyzer, etc.

Periodically monitoring the level of emission from the Wi-Fi microchip transmitter and alerting if it breaches the safety standards set by different RF standards.

Reviewing the traffic standards of Wi-Fi HaLow (IEEE 802.11ah) and making the changes in the operation of electronic circuits of microchip to meet the traffic standards.
Essential Experience (You must have these skills):
BSc in Electrical / Electronics / Communication Engineering or Computer Science

2+ years relevant industry experience working with semiconductor chips

A demonstrated passion in RF / Wireless Technologies

Proven experience in Firmware development using the C programming language

Experience working with OpenOCD

Good understanding of electronic circuits

Knowledge of PCB & schematics

Experience working with RF test equipment such as spectrum analyzer, litepoint, signal generator and also oscilloscope, multimeter, DC power analyzer etc.

Previous experience in device/system verification and testing

Knowledge of python programming to automate the testing

Experience using software version control and issue tracking systems
Who we are:
Morse Micro is Australia's largest semiconductor company building Wi-Fi HaLow (802.11ah) chips for the Internet of Things (IoT). We are a team of wireless experts that love to work hard, innovate & invent. Together, we are building the world's lowest power Wi-Fi technology that will enable billions of IoT devices to connect securely to the internet. We are a global team with offices in Sydney & Picton (Australia), Irvine, Bay Area & Boston (USA), Bangalore (India), Cambridge (UK) and Hangzhou (China), Taipei (Taiwan) and Tokyo (Japan).
What we offer:
Competitive salary + excellent stock option package

Premium health benefits

Work besides and learn from some of the world's most experienced engineers
Check out what it is like to work with us:
To apply submit your CV and cover letter and tell us why you would be a stand-out applicant for the role of Systems DVT Engineer [Irvine, CA] at Morse Micro.