Electronics Engineer [Irvine, CA]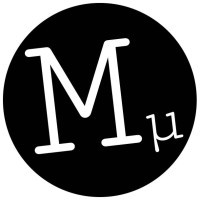 Morse Micro
Irvine, CA, USA
Posted on Friday, November 4, 2022
Are you a recent Computer Science, Electrical or Electronics Engineering graduate whose passion is making cutting edge products come to life? Do you want to specialise in the field of product engineering?
Join Morse Micro, take the skills you learned in university and put them to use. Morse Micro is looking for a Graduate Electronics Engineer to join our Product Engineering team, working on new product integration to yield improvements and RMA support.
Morse Micro is a multinational fabless semiconductor company headquartered in Sydney, with offices in the US, UK, India and China. Morse Micro's founding team consists of world-class engineers including the original inventors of Wi-Fi. Our diverse team consisting of engineers from over 43 different countries makes Morse Micro a unique and collaborative work environment.
At Morse Micro you will be working with experienced professionals and engineers, some of whom are the team that invented the original Wi-Fi technology that is ubiquitous today.
Starting date for this role would be immediately. You'd be working from our office in Irvine, CA.
Your responsibilities will include:
New product introduction
Test Program development (hardware and software)
Characterization
Collaboration with design team on DFT
Validation of new products on ATE
Manage and optimize production yield and quality
ATE cost optimization
Management of CM test
RMA support
Correlation of ATE with bench evaluation
Reliability Qualification; Burn In, ESD, Latch up etc
Management of outsourced test development, including platform and vendor choice
Required skills and experience:
Graduate with MSc or PhD in Electrical / Electronics / Communications Engineering
Exposure to ATE testing wireless SOC & circuits; radios, calibration circuits, processors, memories, switched and linear power management circuits
Experience programming ATE such as Teradyne UltraFLEX
Experience in design for test and production test techniques; IDDQ, scan chain etc
Excellent project management skills with demonstrable experience of meeting project timelines
Knowledge of semiconductor fabrication process; mask making, assembly, QA
Familiarity with the IEEE 802.11 standard
A good understanding of wireless systems (OFDM, LNAs, etc)
(Bonus skill, not required) Product engineer with 1+ years relevant industry experience
What we offer:
Great office location and amenities
Work besides and learn from some of the world's most experienced engineers
Chance to develop next generation products and the future of Wi-Fi
Who we are:
Morse Micro is Australia's largest semiconductor company building Wi-Fi HaLow (802.11ah) chips for the Internet of Things (IoT). We are a team of wireless experts that love to work hard, innovate & invent. Together, we are building the world's lowest power Wi-Fi technology that will enable billions of IoT devices to connect securely to the internet. We are a global team with offices in Sydney & Picton (Australia), Irvine, Bay Area & Boston (USA), Bangalore (India), Cambridge (UK) and Hangzhou (China), Taipei (Taiwan) and Tokyo (Japan).
Check out what it is like to work at Morse Micro:


How to apply: