VP of Marketing & Product Management [Bay Area CA, USA]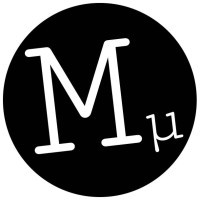 Morse Micro
Marketing & Communications, Product
San Francisco, CA, USA
Posted on Friday, April 21, 2023
Are you passionate about evangelizing new technology? Do you want to play a key role in merging the needs of customers with developing and delivering next generation wireless products? Then Morse Micro wants you!
Morse Micro is seeking a VP of Marketing and Product Management to join our team. In this role, you will report to the SVP of WW Sales & Business Development and be responsible for developing and executing the company's marketing and product management strategies. You'll work closely with our engineering and sales teams to ensure that our products are meeting the needs of our customers, and you'll lead our marketing efforts to help us reach new audiences and expand our market share.
To be successful in this role, you should have a deep understanding of both marketing and product management, as well as a passion for technology and innovation. You should be a creative thinker with excellent communication and leadership skills, and you should be comfortable working in a fast-paced, dynamic environment.
Key responsibilities:
Develop and execute marketing strategies to drive demand for Morse Micro's products and services

Develop and manage relationships with key customers, partners, and stakeholders

Lead market research efforts to identify new market opportunities, customer needs, and competitor strategies

Develop and manage the marketing budget to ensure efficient use of resources and achieve business objectives

Develop and implement metrics to measure the effectiveness of marketing and product management initiatives

Work closely with the sales team to ensure alignment on go-to-market strategies and tactics

Assume existing product marketing and some product management responsibilities

Refine marketing strategies for multiple industry segments

Create datasheets, app notes and white papers that support target markets

Provide input to strategic roadmap and revenue projections

Create standards for MRDs and PRDs to guide development of new ICs

Work directly with sales team on strategic customer relationships

Coordinate with MarCom on website and social media channel campaigns

Participation in relevant trade shows and conferences

Create content for marketing, sales and distribution channels

Travel to Morse Micro's HQ in Sydney, Australia & select customers
Minimum qualifications:
Product Marketing Manager/Director with 10+ years relevant semiconductor industry experience

Excellent verbal and written communication skills in English (others also desired)

Broad knowledge of wireless IoT connectivity standards (IEEE 802.11 Wi-Fi emphasis)

Knowledge of SOC architectures: CPUs, IOs, Busses, Memories, Crypto, Firmware, RTOS

Familiarity with broadband service provider and cloud app infrastructures

Strong analytical and quantitative skills; ability to use numbers and metrics to back up assumptions and evaluate outcomes; experience with financial modeling and statistics

Voracious appetite for learning about new technologies and markets

Start-up attitude. Do what needs to be done

BS EE or CS required. MS or Technology MBA preferred

Valid passport and willingness to travel
Who we are:
Morse Micro is Australia's largest semiconductor company building Wi-Fi HaLow (802.11ah) chips for the Internet of Things (IoT). We are a team of wireless experts that love to work hard, innovate & invent. Together, we are building the world's lowest power Wi-Fi technology that will enable billions of IoT devices to connect securely to the internet. We are a global team with offices in Sydney & Picton (Australia), Irvine, Bay Area & Boston (USA), Bangalore (India), Cambridge (UK) and Hangzhou (China), Taipei (Taiwan) and Tokyo (Japan).
Check out what it's like to work at Morse Micro:
What we offer:
Competitive salary + excellent stock option package

Premium health benefits

Mobile phone benefit

Join a high performing, inclusive company where you can make a real impact
How to apply:
If you are interested in building the first 802.11ah chipset together with the inventors of Wi-Fi, then send us your resume and cover letter and tell us why you should become Morse Micro's next VP of Marketing & Product Management.